GigSmart
Inventing an entirely new way to work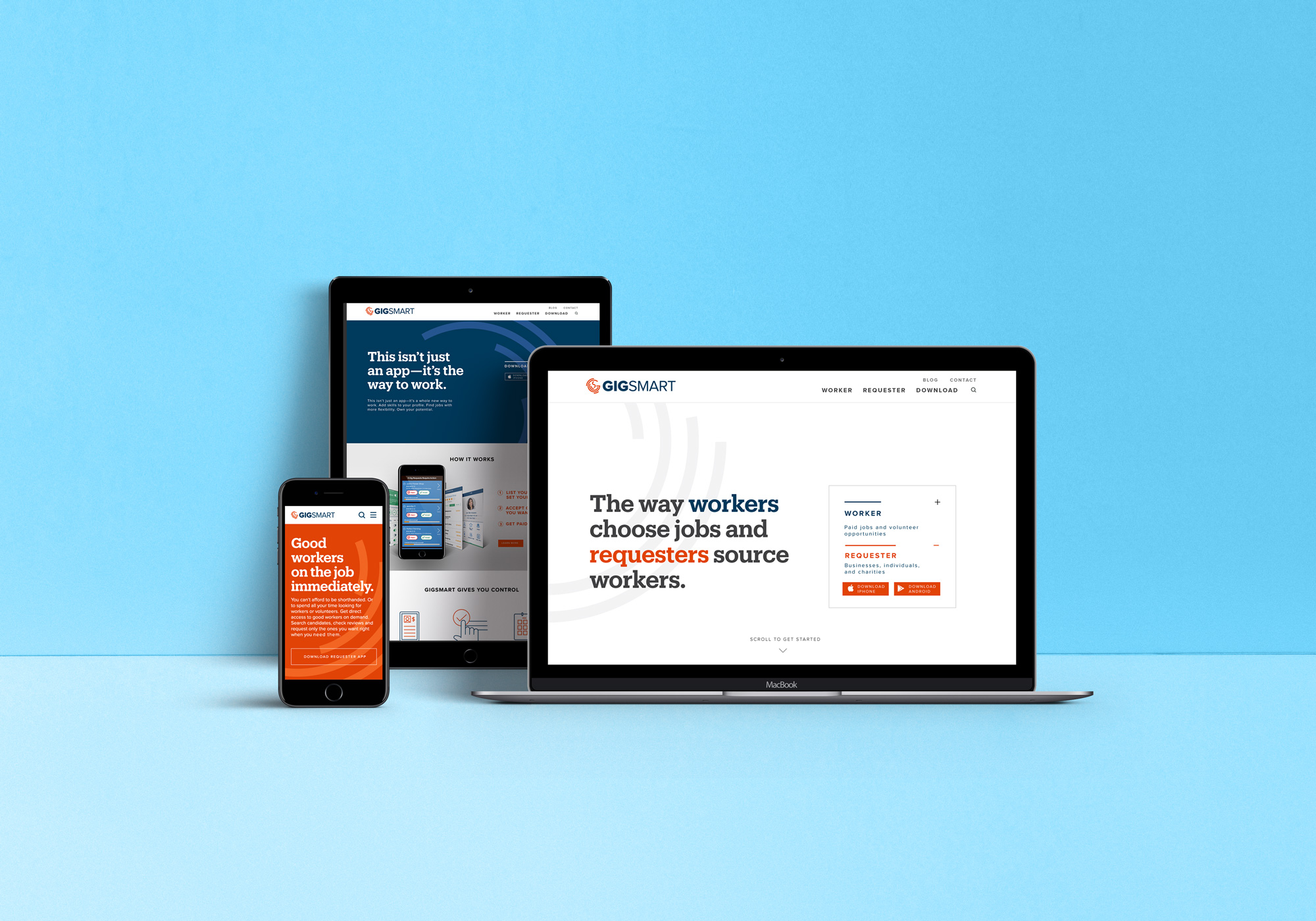 86% of Americans have
a side hustle. What they
need is a way to manage it.
An on-demand brand experience to help workers find gigs, and vice versa
Ready to launch a dynamic online platform that would connect ready-and-waiting workers with businesses, Gigsmart came to us with two asks: build the brand and its ecosystem of channels in tandem. In three months.
We led the charge to strategically build the brand with a differentiated positioning and expression that could flex seamlessly across advertising, collateral, app and web—and for two distinct audiences.
Gigsmart has launched in Cincinnati and Denver and is poised to expand into cities nationwide. Ultimately, the brand seeks to redefine how people work in the modern-day gig economy—and empower lots of people along the way.
Matchmaker, matchmaker
GigSmart catalogs both requesters and workers by region, skillsets and availability—connecting worker and business requester based on opportunity. Instantly.
You captured our passion and cut through the noise. There is no question we chose the right firm as our partner.
TED CATINO
FOUNDER & Co-CEO, GIGSMART