Buffalo wings & Rings
Elevating to club level at every level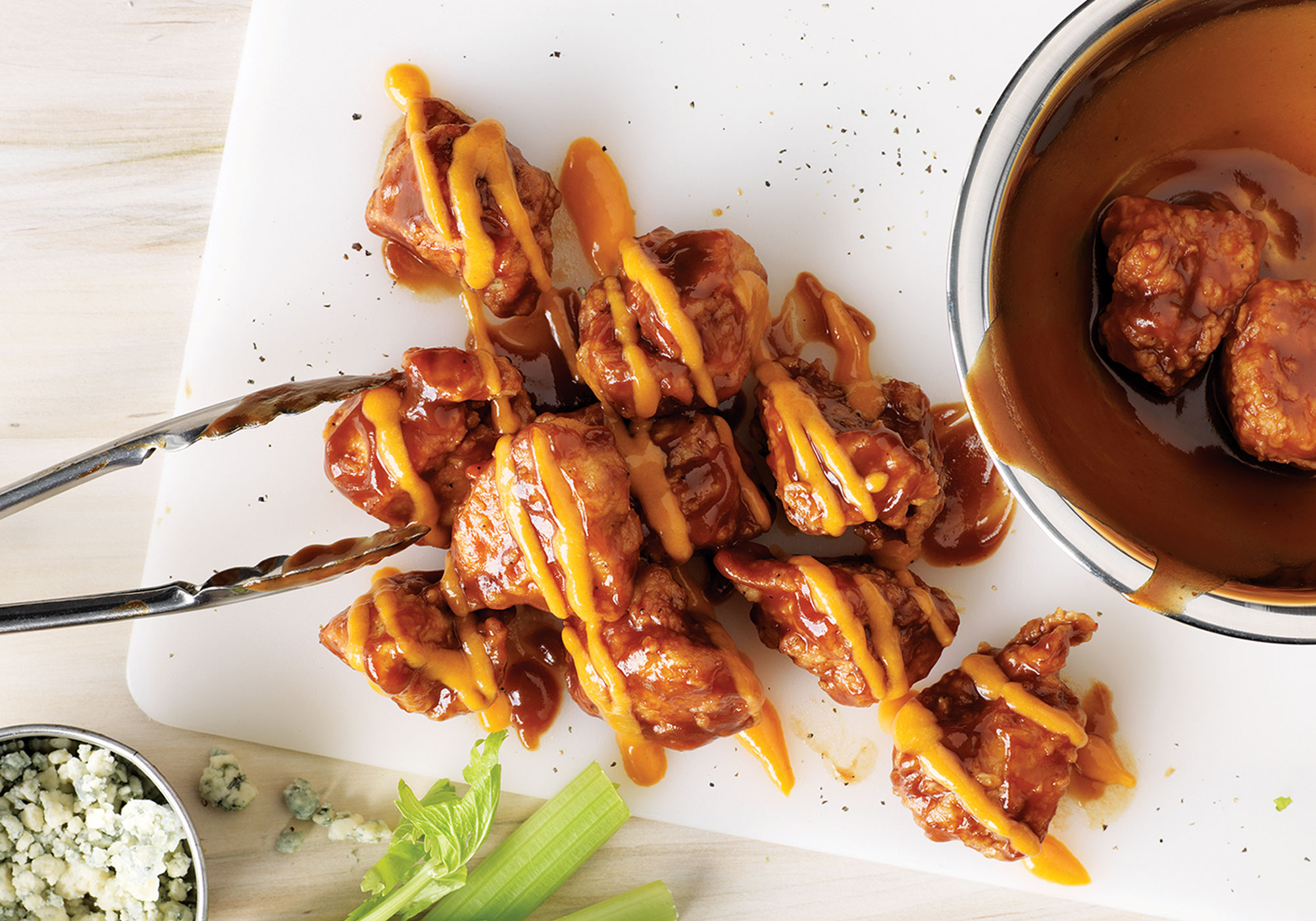 In a largely low-brow category,
the sports restaurant finds
higher ground.
Redefining the modern wing joint
In a space long dominated by bro-friendly bars and less-than-imaginative menus, Buffalo Wings & Rings needed to change the game. We helped elevate the sports restaurant franchise to the premium "club level," with a VIP fan experience that appealed to a more-discerning, family-friendly clientele.
An experience for family and fans
We immersed ourselves in the world of wing joints and sports bars and found that the category was rife with dimly lit dining rooms and loudmouthed dudes—not the optimal place for kids. It informed our repositioning of Buffalo Wings & Rings as a family-friendly sports restaurant, giving way to the creation of a new brand foundation and design assets. Altogether, they activated the brand experience in a refreshing, differentiated way—scoring points with families and sports fans alike.
Serving up the unexpected
Our integrated, creative campaigns feature limited-time, innovative menu items—think bourbon barbecue and wasabi—and clever creative expression drives home the brand experience at every single touchpoint.
4%
Increase in sales and 3% average ticket growth during the first limited-time-offer campaign
LPK helped us move away from the 'fan zone' and crystallize our position as the 'club level,' where the menu is more refined and the family is always welcome to share in the fun.
Diane Matheson
Marketing Director, Buffalo Wings & Rings