5th-Annual Design Blitz: The Big Reveal
28 Aug 2018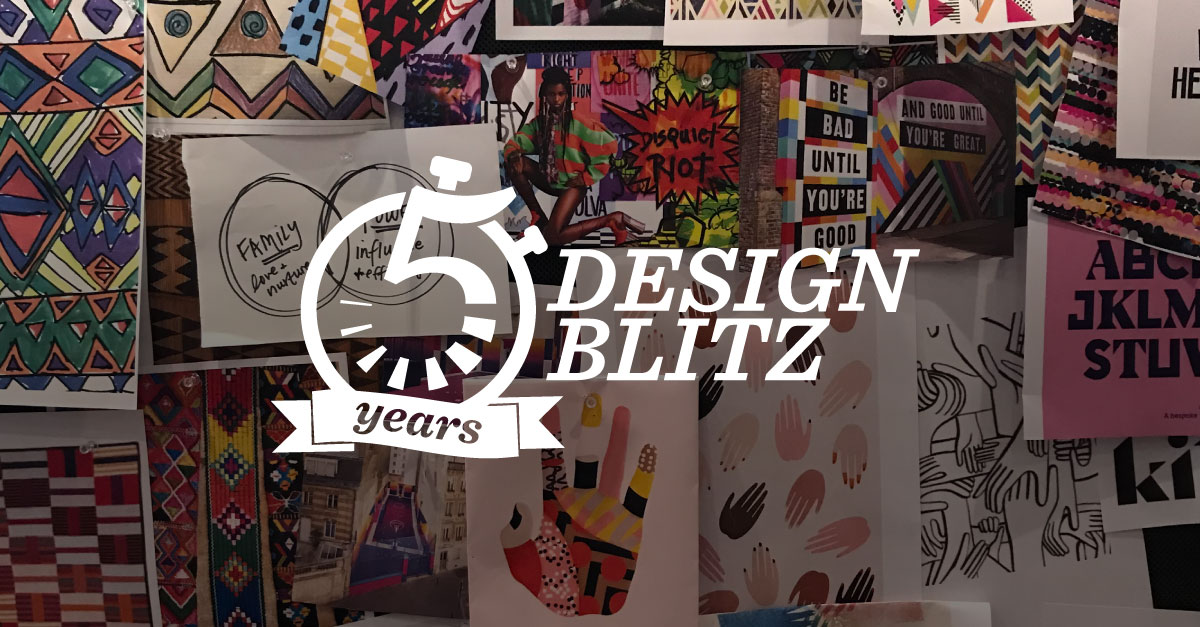 Transforming two brands in 24 hours, LPK concludes its 2018 Design Blitz with a bang.
After 24 hours of caffeine intake, quick-fire concepting and collaboration, LPK's fifth-annual Design Blitz concluded with a reveal to nonprofit participants: The Hearing Speech & Deaf Center of Greater Cincinnati (HSDC) and The North Fairmount Community Council (NFCC).
The teams worked from 9 AM Saturday to 9 AM Sunday to solve the recipients' key challenges. For HSDC, a nearly 100-year-old organization focused on support of the deaf, the nonprofit needed to reassess its strategy, building a brand presence that reflected its vision and values. And for NFCC, it was modernizing the brand to better tell its story and engage with stakeholders, while celebrating the spirit of its diverse community.
The overnight effort concluded with a reveal at LPK's Brand Innovation Center, where Sarah Tomes, Chief Executive Officer at LPK, commended the organizations for collaborating with LPK in the unique format: "Design Blitz inspires the teams to act quickly, think outside the box, take risks and, most importantly, come together. The Blitz illuminates the importance of teamwork, and it gives LPK a chance to demonstrate what we do in a unique and rapid-fire way."
The Hearing Speech & Deaf Center of Greater Cincinnati
HSDC came to LPK with a simple ask: revitalize the brand to articulate the extent of what it offers. Beyond hearing, speech and deaf services, the nonprofit improves people's ability to communicate and, ultimately, lead better lives.
From comprehensive brand strategy to a comprehensive naming exploration, the team helped align the brand's strategic foundations to support a new creative system, including a new identity inspired by connective shapes and sonic motifs.

After the reveal, J.B. Boothe, CEO of HSDC, spoke on behalf of her team: "I'm speechless. We are so grateful for this work. And so glad we got to know the [LPK] team the way we did."
The North Fairmount Community Council
Despite its extensive work to better the neighborhood of North Fairmount in Cincinnati, NFCC came to LPK with the issue of limited awareness, both within its community and across the city.
The LPK team started with brand strategy, crystallizing the nonprofit's purpose and promise, then crafting a compelling brand narrative, rooted in themes of diversity and inclusion. It was the springboard for a new visual system, realized in bold colors, hand-drawn type and graphic, mural-like shapes. The elements translated to diverse touchpoints, designed to inform and engage the people of North Fairmount—from yard signs, building murals and art installations to social media and a revamped website.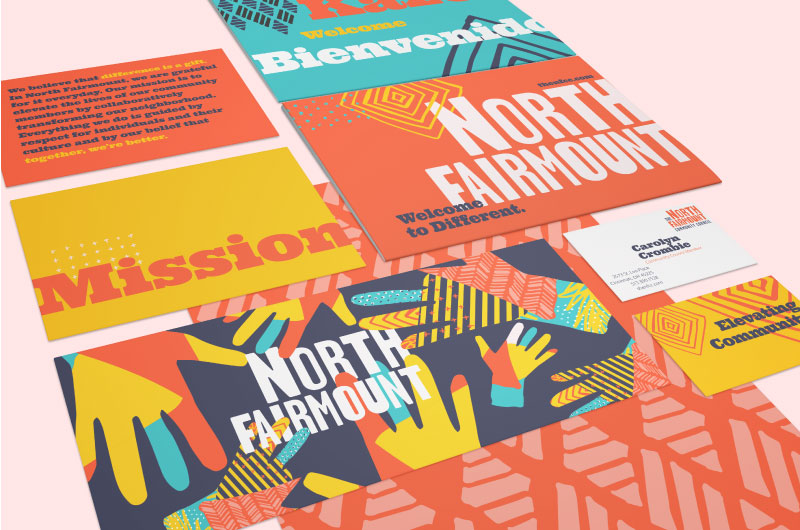 "This is so inspiring," said NFCC Communication Secretary, Shelly Berman, following the team's reveal. "I think you really captured the spirit of our community. I can't wait to see this completed and brought to life."
This year marks the fifth year of the Design Blitz, a 24-hour format that LPK introduced to the Cincinnati region back in 2014. Since, the consultancy has solved challenges for diverse organizations, including Elementz, DragonFly Foundation, Josh Cares, Over-the-Rhine Community Housing and Gorman Farms.
HSCD and NFCC will take the work back to their stakeholders for evaluation and refinement, then premier their refreshed brands publicly.
For more from this year's Design Blitz, check out #LPKDesignBlitz and #5yearsofblitz on Twitter and Instagram.
Curious about how and why we transform brands in 24 hours?