It Ain't Easy Going Green
15 Dec 2016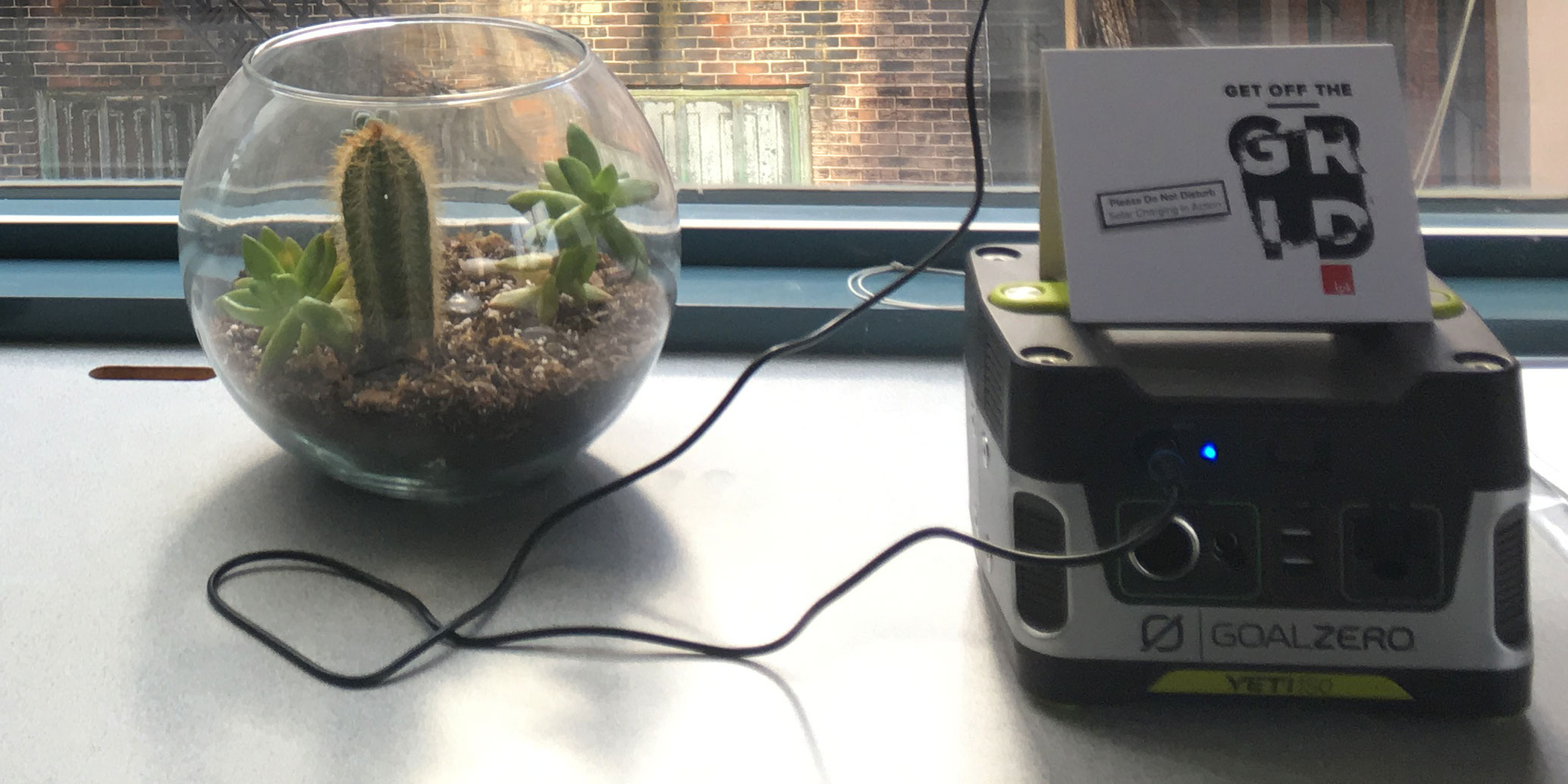 We're halfway through a sustainability experiment, and one thing is quite clear: working solely with solar isn't so easy.
This is part two of our "Get Off the Grid" series on how to work in an agency environment using only clean energy.
At 8:30 AM on the first of November, Senior Creative Director Rick Conner and I had officially taken our offices off the grid. Before noon hit, we were completely out of power and staring at the monumental challenge ahead of us.
Now we're halfway through the journey, we've been confronted with a number of hurdles, difficulties and flat-out "solar fails"—all amounting to one major truth: it ain't easy kicking the grid habit.
Our success has depended on the sun's willingness to shine, but even more so on our own ability to effectively harness its power. Through experimentation and determination, we've learned a few critical lessons when it comes to working with clean technology:
You're Only As Good As Your Gear
Solar panels and storage batteries don't help if they don't charge. After some misadventures in the solar market, we finally found the holy grail of DIY solar setups: Goal Zero. Without these, our foray into going off the grid would be nearly impossible.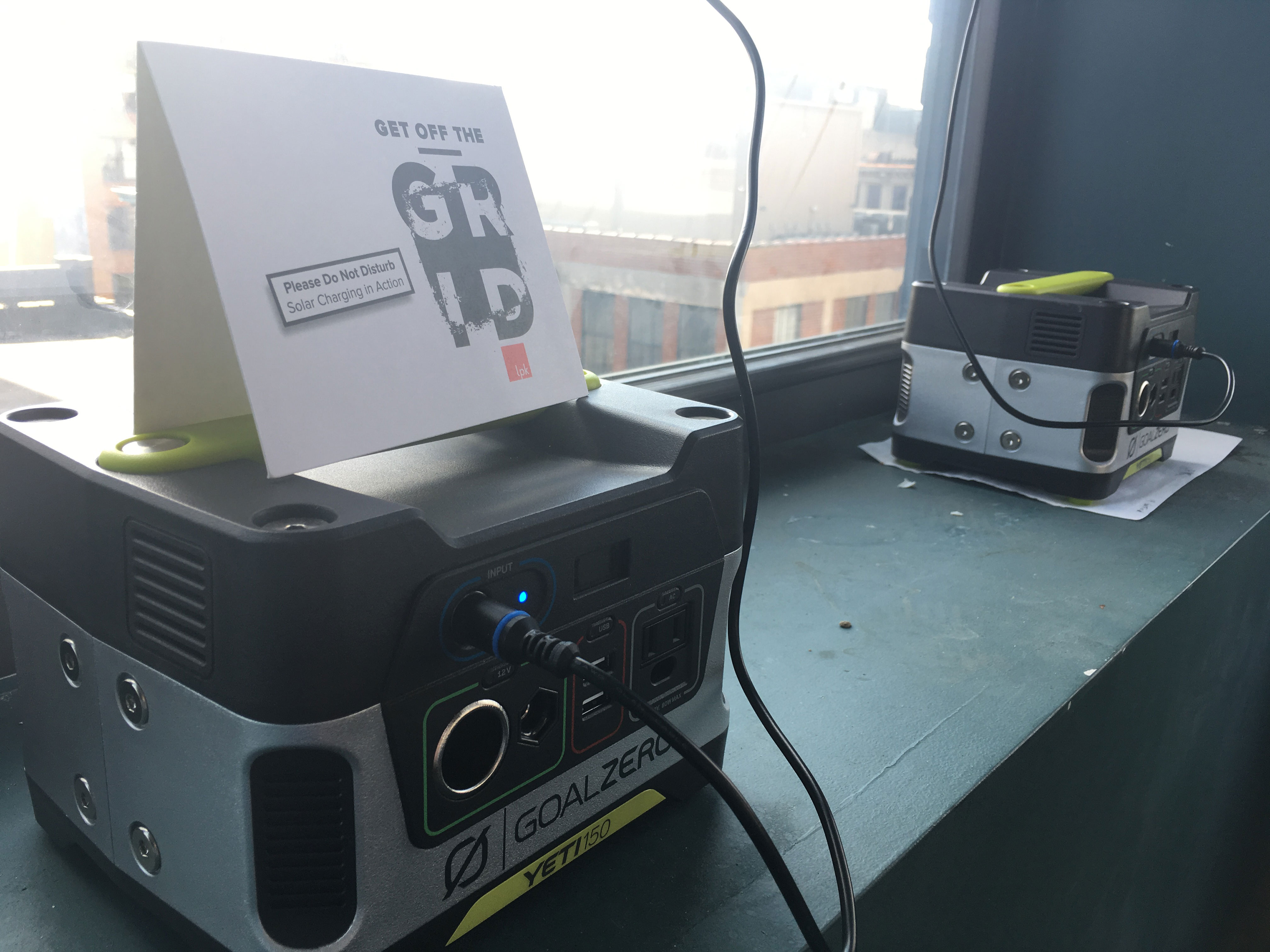 Movement Makes All the Difference
As the sun moves, you've got to move with it. This means frequent trips to the roof to reposition our panels—east in the morning, southwest in the afternoon. It also requires us to store our batteries in a climate-controlled space overnight, so the cold doesn't drain our power for the next day.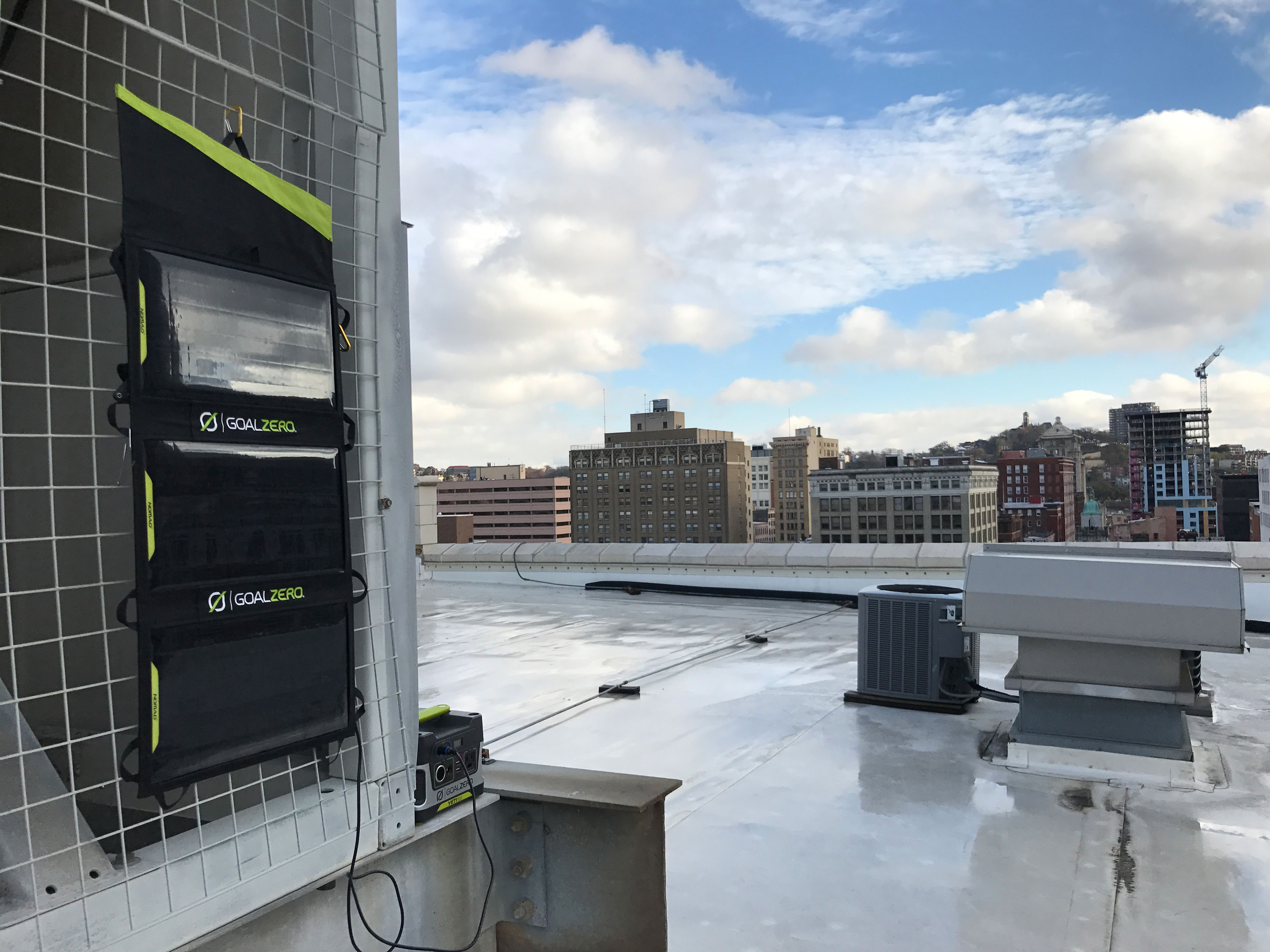 Conservation Is Key
Depending on weather, it can take days (even weeks) for a solar battery to fully charge. That said, none of this power can go to waste. We've conserved our precious solar power by minimizing the brightness on our laptop screens, changing the settings on our screen savers and limiting music and video play time.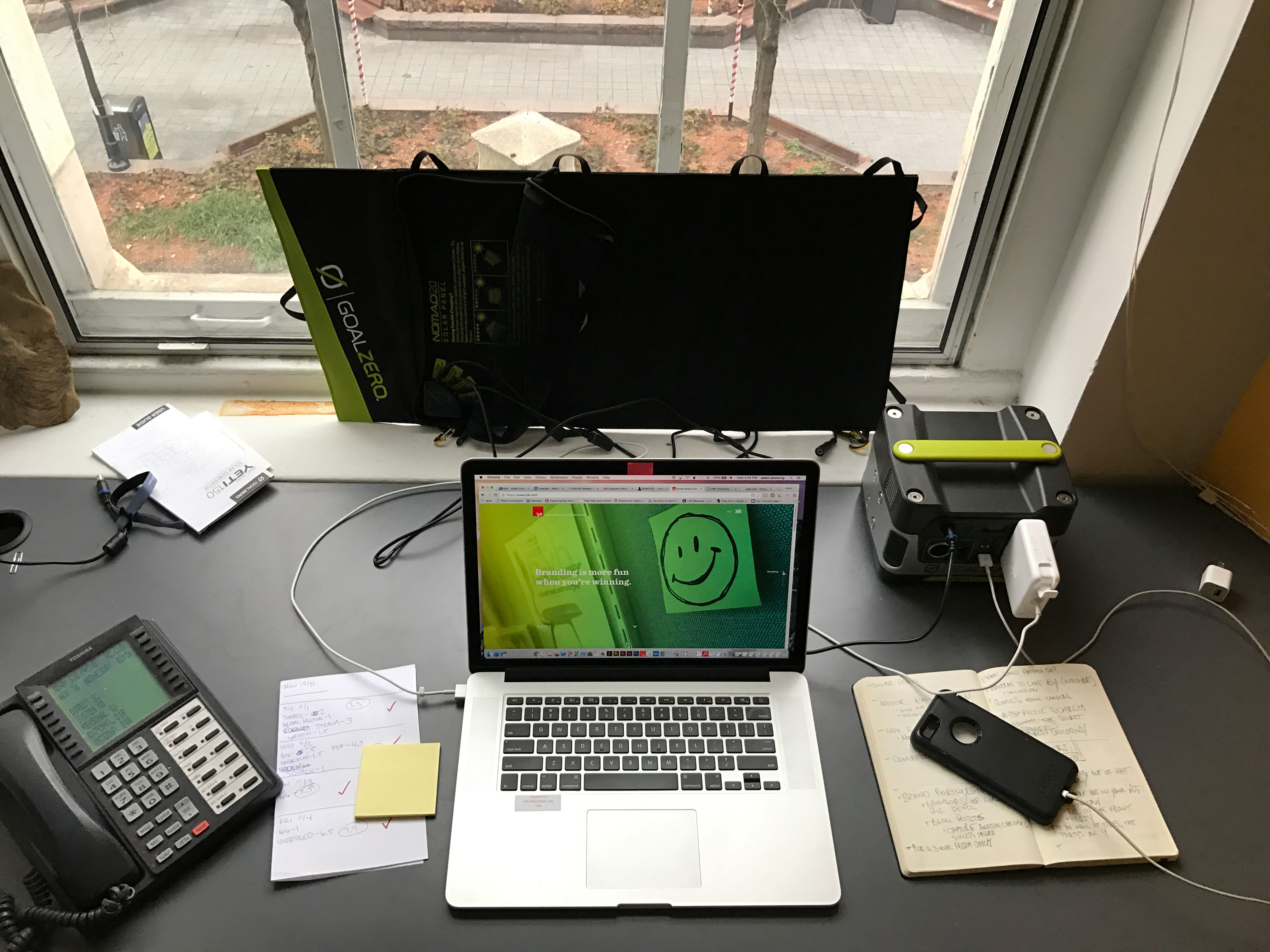 With the best gear we could find, the sun on our side and settings adjusted, we're hoping for a more successful second half to this experiment. To see how it pans out, follow along at #LPKOffTheGrid.
—
Adam Sievering is a senior copywriter at LPK, where he crafts stories and messaging for global brands that range from beer to beauty to outdoor products. He's also a published short-fiction writer, journalist, playwright and environmental enthusiast, having lived and worked in an off-the-grid sustainable community among do-gooders (and 38 wolves) in the high desert of Colorado. Talk with him about full moons and sand dunes at adam.sievering@lpk.com.
Rick Conner is a senior creative director at LPK. His leadership and direction provide key brand insights and creative development for today's most well-known brands across several categories. Rick also dedicates many of his leadership and creative skills to The Nature Conservancy, the Ohio Board of Trustees and the Sierra Club. He is also LPK's sustainability director. Talk Machu Picchu or conservation with Rick at rick.conner@lpk.com.