A Hackathon Fit for the Art + Tech Obsessed
27 Apr 2016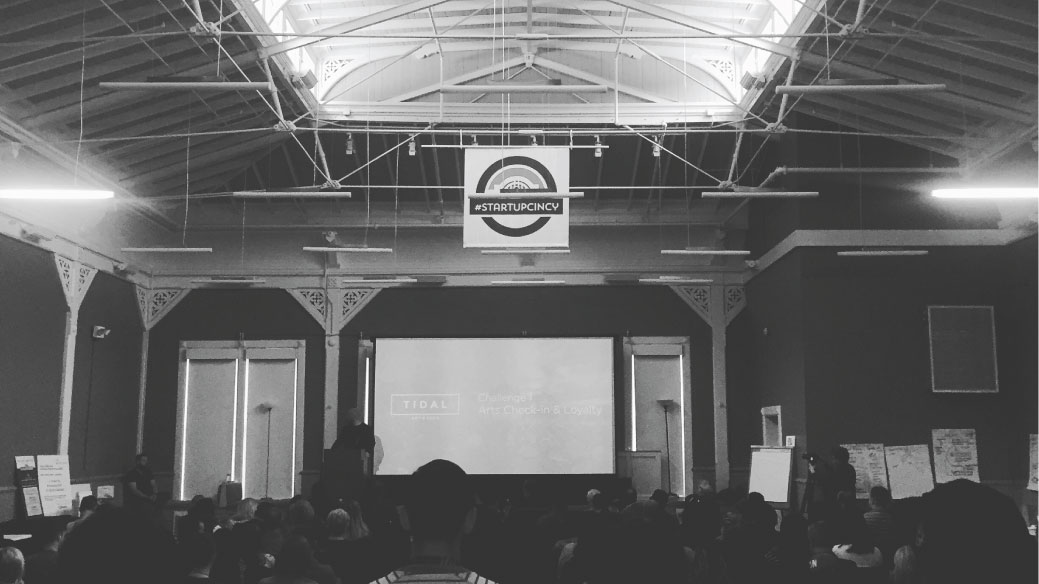 For LPK creatives, no challenge is too big when it comes to solving problems—especially when it comes to the challenges arts organizations deal with every day.
Earlier this month, creatives from LPK participated in Cincinnati ArtsWave's first-annual problem-solving hackathon, Artswave: Arts X Tech, an art-and-technology challenge designed to improve how arts organizations connect with their audiences. Joined by technologists, marketers and artists from across town, our LPK innovators spent the weekend solving eight tech-related challenges for some of Cincinnati's most-prominent visual and performing-arts organizations.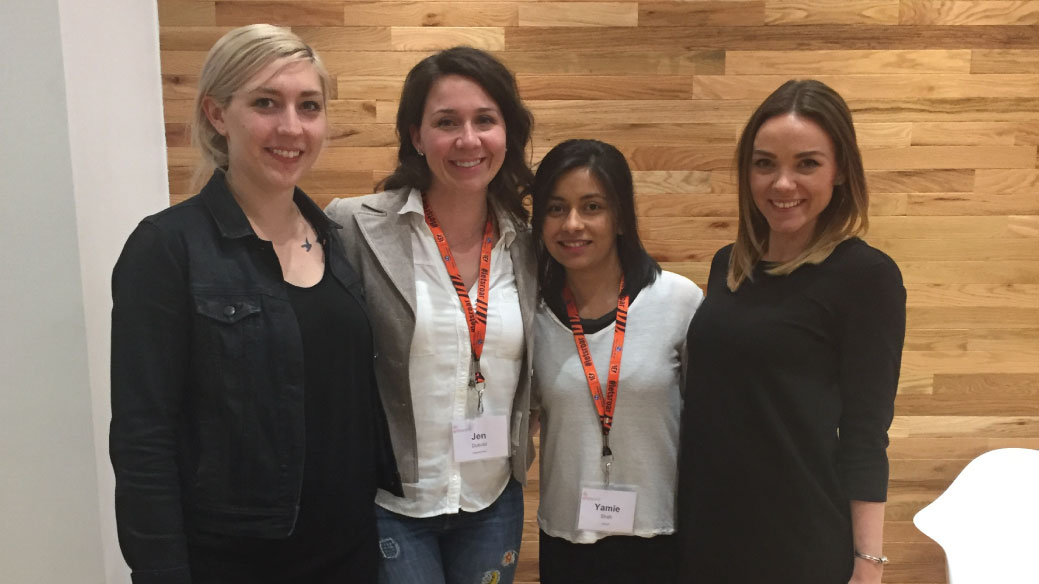 Here's a recap of what they learned—and what we can expect from technology and art in the future:
Jen Dusold, Creative Director
Innovation is at its best when it's multifunctional and the pressure is on. The typical innovation process can be so open ended and swirly, but by hinging on gut instincts, make-it-work collaboration and solid storytelling/pitch mechanics, it's a wonder more actionable innovation isn't happening more frequently. I wholeheartedly believe that ArtsWave is paving the way for this movement in Cincinnati.
My team was tasked with creating a custom, interactive arts experience for Playhouse in the Park, which theater patrons could enjoy in the lobby before or after a performance. Our solution was Sensacloud—a platform that uses natural language processing to engage visitors and collectively create responsive, multisensorial art. For example, Sensacloud could enable Playhouse in the Park to engage their patrons in the lobby, using live, opinion-based answers to prompts on walk-up iPad stations that change and morph the multicolor mood lighting in that part of the venue.
Gone are the days of the arts being merely a "spectator" sport. The expectation now is that arts exhibits and events are immersive, personalized and offer the power to bring people together.
Jennifer Spriggs, Designer
I don't think anything draws more passion out of an audience of creators than helping connect people to the arts. There's something in our collective gut that needs to nurture the innate desire to connect to movements larger than ourselves. If we're in the age of the Internet of Things, this event was definitely about the Internet of Art.
My team worked on behalf of the Contemporary Arts Center to build Cusp, an application that follows artists after they have a show, and allows venues to publicize their event calendars. This also allows for users to follow the artists whose work they enjoyed most.
It was a challenging idea, and definitely something that was ambitious to create in two days. So our approach wasn't about following rules or doing it right, but quickly finding that idea or thing that sticks in your gut and building something beautiful from there.
Read more of Jennifer's thoughts here.
Yamie Shah, Designer
The increasing interplay of arts and technology is having a dramatic impact on virtually every aspect of our lives—especially education. Our challenge was to design an app that would help people engage with the arts by teaching them about its history and prominent creative figures.
Our solution? Pablo, your pocket docent, who uses geo-fencing and image-recognition technology to tell you more about the art you encounter in daily life—that you otherwise may have passed by. Pablo offers filtered information about the artist and history using familiar language and a friendly conversation style, making it easy for users to understand and retain the information for future conversations.
Our team—architect, teacher, external affairs student, marketing manager, self-starter and designer—dove deep into consumer insights to build on this app, and it paid off! We won the event's People's Choice Award and are currently working toward next steps with the organizations.
Brittany Alvey, Senior Designer
Right now, art is facing a big problem that technology can solve: connection and awareness. Whether it's connecting people with events or with fellow arts lovers who enjoy similar genres, technology can help us make those links and build awareness in a more engaging way than your typical Facebook invite.
Enjoying the arts is not just about going to an event, and then its over, the end. Technology offers us a tool to extend that relationship (before and after).
Check out #artswavetech on Instagram and Twitter for photos and updates from the hackathon or read the recap from our friends at Cintrifuse.