The Fit Test: 7 Filters for Naming Success
22 Mar 2016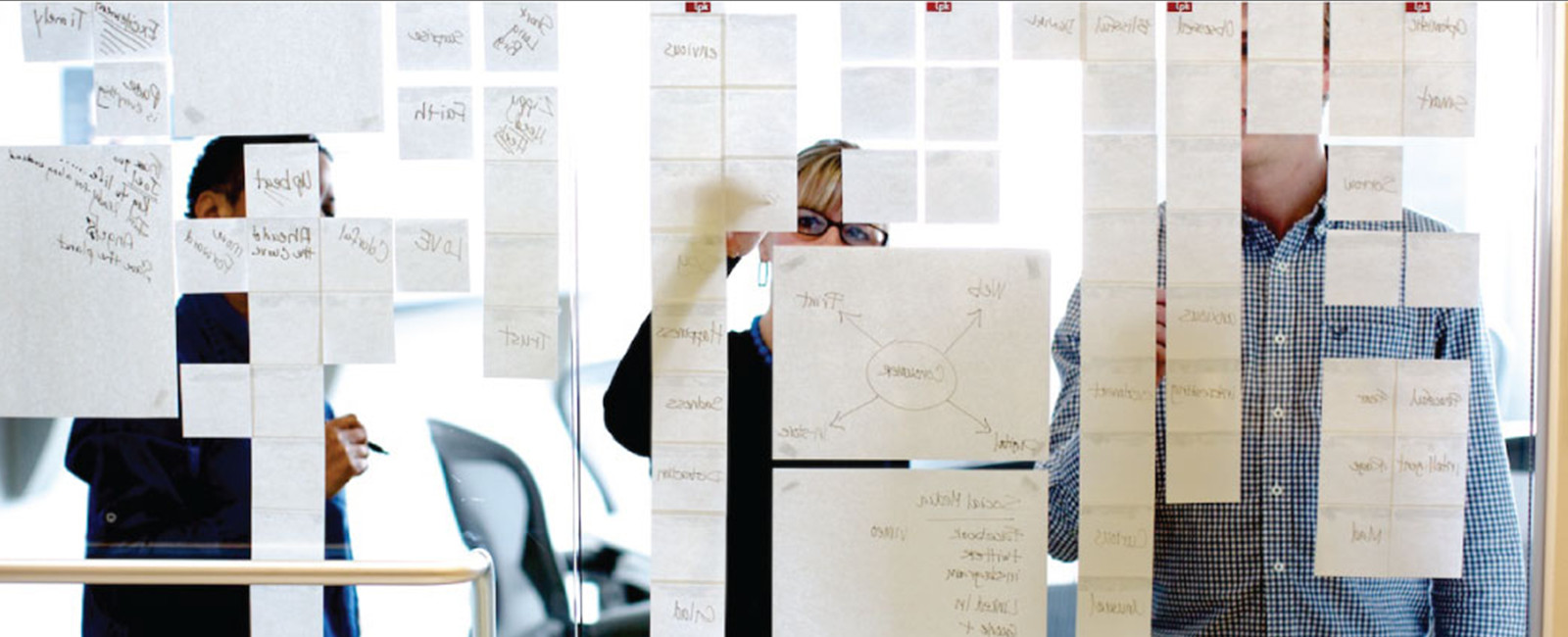 This is part three in a three-part series on naming. Click here to read part one and part two.
There is no such thing as a perfect name. Brand and product names are hugely impacted by the companies and brands that launch them. So a name that works for one brand in one industry may be a horrible fit for another brand in another category.
For example, people loved the iPod when Apple launched it in 2001. "iPod" in and of itself isn't necessarily a fantastic name, but wrapped in the totality of the Apple brand, it works. Consider the same product name being launched by Dell, HP or Toshiba, and suddenly the iPod, iPad and iPhone don't sound as cool. So what makes a good name?
At LPK, we generally believe the path to smarter solutions begins with better insights. This applies to naming brands and products as well. It helps to know a little about the company, products, audiences who will use the product, people who will purchase it (especially in the case of naming products for kids), category, channel, product tier, etc.
But the next most important thing to consider is fit—not just whether people like the name. Many people have a natural aversion to new things, including new product and brand names. If you only pursue names people like, you can quickly find yourself painted into a corner with a name that sounds familiar, isn't differentiating and may not even be available for trademark.
So how do you know if the names you're considering will overcome the challenge? Here are 7 "fit filters" for naming success:
FIT TO ORGANIZATION
Does the name match the character, positioning, aspirations and voice of the organization? When naming a company, we consider where the enterprise is headed, the industry they're in and how we can help them stand out.
In naming a quick-serve restaurant that wanted to stand out while still communicating the type of cuisine they served, we launched with the name Currito and followed with a tagline of "Burritos Without Borders" to help draw people into a menu that features flavors from Thailand to the Mediterranean.
FIT TO BRAND
When naming a product within a brand, we have to ask if the names we're considering match the brand. Should they sound like a sister product to existing collections, or should they sound like a stand-alone?
For Apple, once Steve Jobs accepted the iPod construct, it made sense to continue with iPhone and iPad in the lineup. But not everything in the Apple family carries the i____ construct, as evidenced by the Apple collections (Apple Watch, Apple TV) and the venerable Macintosh collections (MacBook, Mac mini). Regardless, it's hard to miss the connections back to the brand.
FIT TO CATEGORY
Does the name sound like it naturally fits in the neighborhood? This can be good and bad. Sometimes the neighborhood needs a good shakeup. At the time of its launch, the BlackBerry was revolutionary partly because the industry was bloated with Pocket PCs and a fascination with numbers, including the Samsung 1710, Dell Axim x50 and Siemens SX56, to name just a few.
It's difficult to find consumers who know and love their numbered products outside of a precious few industries. BMW gets away with it, partly because they group their products by tier (300, 500, 700 series). Interestingly, Porsche stepped away from the numbers game a few years ago and began giving their models unique names. This approach wouldn't have been a big deal in many categories, but in high-end automobiles it made a difference.
FIT TO PRODUCT
Good names match the products or services they promote. The auto industry uses evocative names to help consumers get into the head space of the automobile: muscle cars get beefy names like Charger and Challenger, SUVs get outdoors with Yukon, Pathfinder and XTerra and family vehicles evoke the journey with Odyssey, Quest and Voyager.
Many brand managers think this filter means they need a descriptive name. Descriptive names are good because they need very little support to help people understand what they are, but they can also blend in with everything around them and get lost in the mix. "BlackBerry," with its tiny buttons resembling a collection of seeds, fit the product, but also made a huge impact on the category.
FIT TO CONSUMER
Is the name something the target audiences would want to say out loud in a conversation with their friends? Some names look good on paper, but you have to say them out loud and use them in a sentence with words normal people use. This filter can change depending on the audience.
When creating liquor names we use a bar-call filter because the audiences need to be able to confidently yell out the drink name in a crowded bar. Calling out "Red Stag" for a cherry-infused bourbon is a lot better than screaming "ChaCha Cherrylicious." The second option just doesn't fit the audience, or the scenario.
VISUAL FIT
Almost every designer on the planet will say shorter names are better, for the simple reason that the name can be bigger on packaging. That's not to say there isn't a place for longer names, but you need to consider that many consumers, especially Americans, tend to abbreviate long names: Federal Express became FedEx, International House of Pancakes became IHOP, Government Employees Insurance Company became GEICO. The list is long—your name should probably be short.
FIT TO BE OWNED
Beyond just being available for trademark, can the name be owned in the marketplace? This one gets tricky because uniqueness is tough to sell in some organizations. But uniqueness needs to be managed.
Companies like P&G, Unilever and Colgate tend to spend most of their marketing capital on the master-brand name and much less on sub-brands and versions. Tide, Cascade, Dawn and Bounty are evocative, unique names that stand out in the marketplace. Tide Plus Coldwater Clean is purposefully descriptive so consumers can shop quickly and easily at shelf. Keep in mind though, collections of unique names can lead to confusion for consumers. So, while we always want names to stand apart in the market, we also recommend having a nomenclature strategy that can help manage the mayhem.
There are dozens of ways to filter and sort for good names. As a naming agency, we look for tools that can help us develop successful names for our clients on a regular basis and, just as importantly, weed out the options that won't work. If you're looking for naming help, let's talk. If you're going it alone, I hope these filters help you reach success.
This article is an edited version of the original LinkedIn post: What Makes a Good Brand or Product Name?
—
LPK Vice President, Managing Creative Director Kelly Smith works across LPK's portfolio, transforming organizations and building B2B and B2C brands—from small family-owned businesses to Fortune 50 companies. When Kelly's not immersed in organizational change issues, you'll find him buried in a business book, playing his guitar or chasing a triathlon personal record. Follow him on Twitter at @thinkhaus1 or drop him a line at kelly.smith@lpk.com