Future of Typography: An Odyssey
03 Mar 2016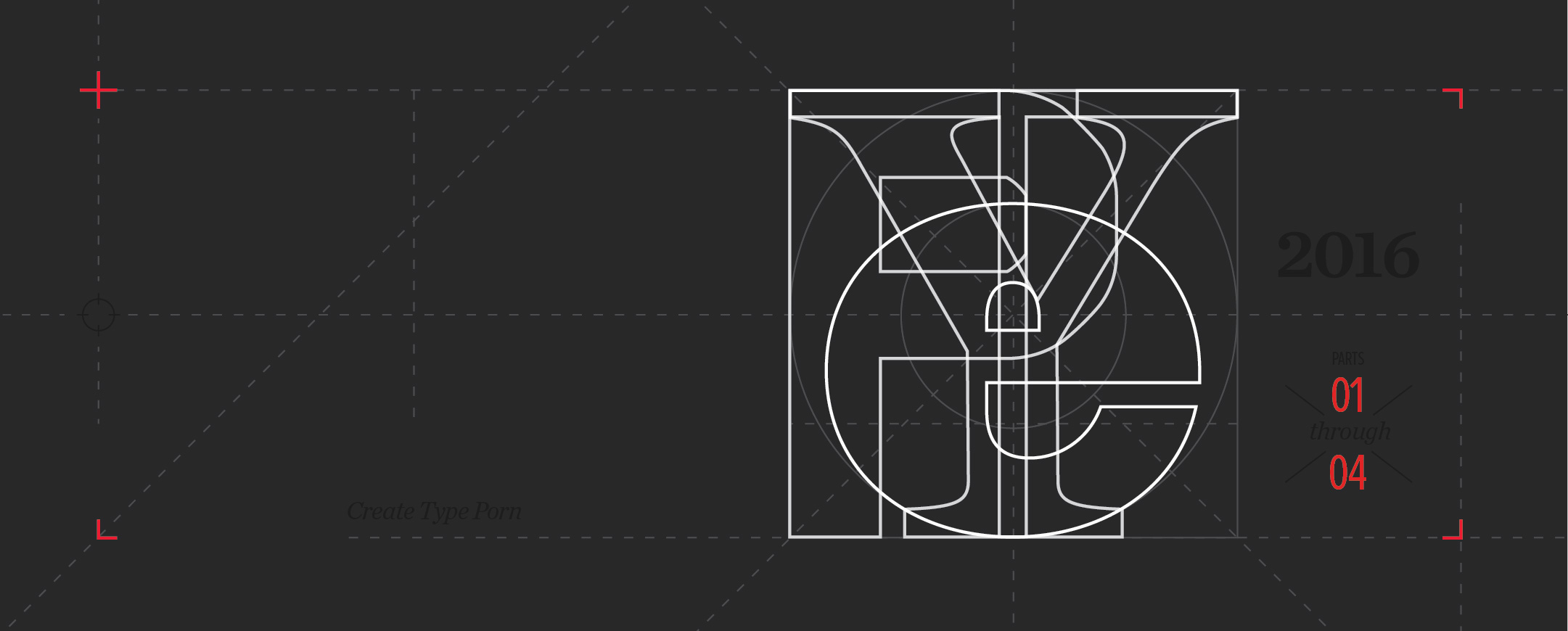 Typography is the first visual asset I turn to when I approach a design project. As a Design Director, I take pride in understanding the purpose, intricacies, origins and emotions that letterforms portray and, even more importantly, how those combine to create a unique visual personality for a brand. As one of the ambassadors for LPK Typefest — LPK's renewed commitment to good type, I've placed a strong emphasis on the importance of revering typography as a valuable asset to a brand's toolbox—one that cannot be easily discarded.
Unfortunately, it's easy for designers to take a mediocre approach when using type. With an abundance of typefaces at any designer's disposal, it's effortless to just plug and play and move on to the next design element—without giving typography the acknowledgement that it deserves. With all of the hard work of type design being done before you hit download, do you really appreciate the craft?
With shrinking budgets and condensed timelines, traditionally crafted custom typefaces aren't always an option, and most professionally crafted typefaces are better left untouched. Enter custom typeface applications. These apps allow designers to create custom typefaces in a fraction of the time, resulting in an instantaneous visual result. While most of these apps have been around for a few years (FontStruct, Prototypo, FontArk), the recent surge of Adobe's Project Faces has renewed excitement and instilled a sense of curiosity among designers about the complexities of type. What could this mean for the typography crowd? I've broken down my prediction into four different areas these could impact.

Type craft is a function of good design—let's not lose it.
Most typefaces are designed for a specific purpose and set of applications. This purpose in intertwined with an intricate puzzle of history, background, mathematics, systems, structure, functionality and nuance of which the typeface is born out of. However, a great typeface is one that can live beyond its intended purpose—and this is not an undervalued task. Type alteration will do one of two things for the industry: it will either undermine the craft or it will welcome a resurgence of type craft sparked by an abbreviated process. I hope it's the latter.

Break the rules, that's how you learn.
These apps could be revolutionary to designers with a high sensitivity to type. Harnessing the power to instantly alter and create type opens a whole other world of typographic exploration. For the less-type-sensitive designers and design students this could be a more didactic app for getting their typographic feet wet. After all, you only need to know enough to be dangerous. 

End typeface overuse—bring back more character and uniqueness.
Typography trends like functional sans serifs, free type, textured type and handwritten type can devalue the impact of your brand, depending on use. When 10 brands in various industries use the same popular type, like Gotham or Brandon Grotesque, the brands' other assets need to work that much harder for them to succeed. Adding variation or subtle nuances to type can help brands set themselves apart from the crowd, yet still maintain their original intention.

Understand the purpose—don't let form overpower function.
Bastardize. Frankenstein. Disfigure. These are a few words that came to mind when I initially saw these new type technologies like Project Faces. It's bad enough to add strokes, adjust scale percentages and all the other unholy methods of type-altering offenses designers commit—but opening the floodgates to type distortion without the proper personal restraint could result in all kinds of wonky outcomes.
While typeface design can be a very intimidating, seemingly daunting task, my hope is that these new tools encourage designers to test their abilities with type aesthetics as well as sensitivity. Nothing will ever conquer the sketch-to-screen approach, but encouraging a renewed appreciation for the craft it is definitely a step in the right direction.
—
Mark Westbrook is a design director at LPK. His passion for creating impactful design solutions that tell stories benefits a wide spectrum of global brands to non-profits. Mark is LPK's in-house typography ambassador with an admiration to using type as a powerful asset for brands. Talk type with him at mark.westbrook@lpk.com.