Visual Storytelling: Photographing a Farm in Winter
19 Feb 2016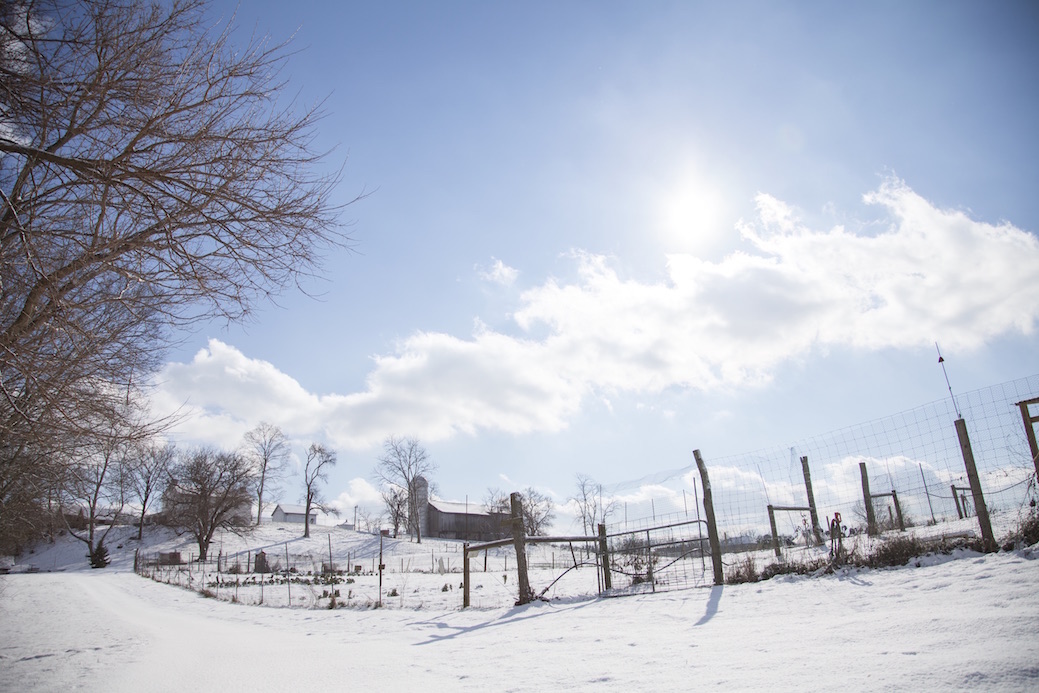 In November, LPK worked with Gorman Heritage Farm as part of our Design Blitz during our annual week of giving. Inspired by the rebrand we did for the farm, I wanted to continue giving back by offering my photography skills to bring the brand's story to life.
And to truly capture the essence of Gorman's 122 acres—where life is busy every day and each season dictates what happens—I knew I couldn't just shoot it once. I'd have to photograph the farm year round, beginning with winter.
I recently visited after a brief snowstorm. The snow had just come to an end, leaving no trace of footsteps. It felt like I had the entire farm to myself.
I could still see pops of life and color amidst the blanket of white—dark green and purple kale peering out in rows, sheep huddling together as the wind picked up and the snow began to swirl all around.
Even on a quiet and cold winter's day, this working farm and outdoor education center teaches and inspires. Below are the photos I captured through my lens that season.
Stay tuned for more photos from my spring visit, as well as to see how Gorman Heritage Farm uses these photos and their other assets to bring their brand to life.
—
Allison McAdams is an assistant photo director at LPK, managing our in-house photo studio and shooting anything from packaging concepts to piles of chocolate. Her eye for photo styling positions her as a strong contributor in leading photo strategy and direction. When Allison's not behind the lens, you can find her driving her Jeep on the beach or tending her home garden. Follow her on Instagram at allison.mc.