Breakthrough Innovation: 5 Tips to Ensure Game-Changing Ideas Don't Die Young
14 Jan 2016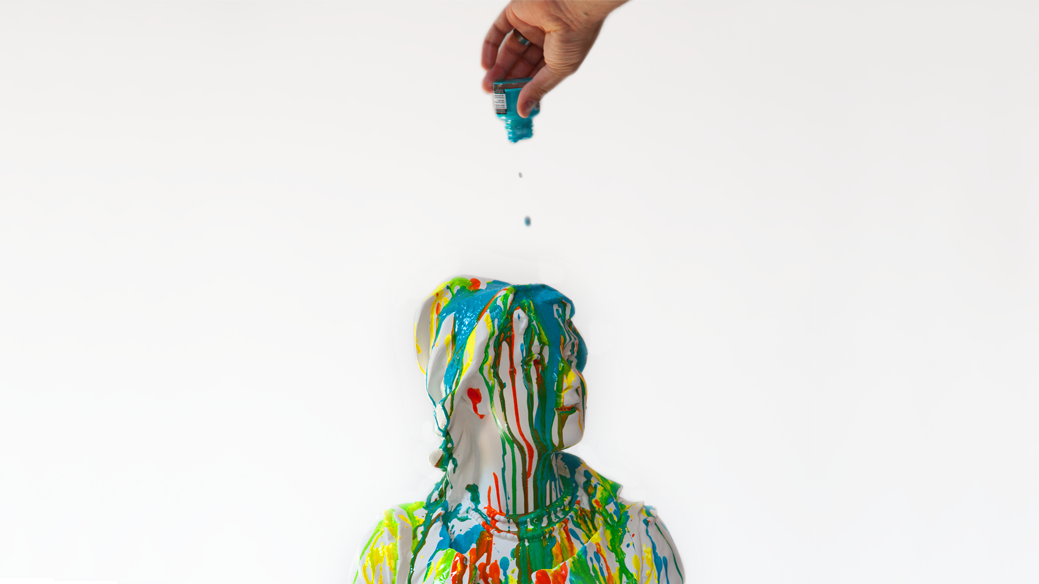 We've all smiled at Henry Ford's famous quote—"If I had asked people what they wanted, they'd have said faster horses"—but how many of us can be certain it's just an ironic chuckle rather than a nervous laugh? Because, hand on heart, how many of us who've been in an innovation session recently know for sure we'd have red-dotted the invention of the motor car?
Delivering truly breakthrough innovation for your brand or business is a tough one, but there are ways to help you build for success right from the beginning.
KNOW WHAT YOU WANT—AND PLAN FOR IT.
In her latest post on innovation, LPK Strategy Director Maggie Paulus spoke about the need to develop the right objectives before diving in. This remains critical, but when it comes to breakthrough innovation, you need to go one step further. Ensure your teams are clear from the get-go on what you're trying to achieve. And make sure everyone understands the difference between incremental innovation—delivering a series of small changes to existing products and services to maintain or improve your market position—and breakthrough innovation, which will require a whole new mindset. Breakthrough innovation takes people outside of their comfort zones, because it moves your business or brand into new categories, new channels, new audiences and new technologies, where there won't always be existing data to benchmark against. Be really clear and ask yourselves the killer question: Are you looking for the next generation of stain-fighting ingredients, or do you want to transform the way people interact with and view your brand? There's a big difference between how you approach the two types of innovation, so you have to be sure you know what you want to achieve before you start out—or you'll never get to the right place.
IDENTIFY RICH HUNTING GROUNDS
Once you're clear you're setting out on the path to game-changing innovation, identifying rich hunting grounds—the places you have the right to innovate in—will be key. Let's take, for example, Fujifilm. Determined not to go the way of Kodak, they looked to the heart of their business to understand how to move forward. They established that, rather than being about processing images, Fuji stood for "expertise in managing cells." Given that collagen is a common ingredient in both human skin and film, they successfully leveraged their new positioning to expand into adjacent but relevant categories, eventually finding themselves at the forefront of regenerative medicine. Bringing pioneering technology to health care has given them a goal to double their revenue from this stream by 2018. They couldn't have made this transition without encouraging their entire company to switch mindsets.
BE BRAVE—AND FORTUNE WILL FAVOUR YOU.
Delivering breakthrough innovation will require creativity, vision and, most of all, courage. You will need people internally who are prepared to champion what they believe in and stand by their original objectives. The now legendary account of how Phil Rumbol, former marketing director of Cadbury, pushed through the infamous "Gorilla" advert is one we can all learn from. Despite the advert scoring badly in every recognized Cadbury consumer test, and Rumbol facing huge negativity from senior teams internally, he pushed ahead with his original gut reaction upon seeing the film ("That's amazing, isn't it?") and launched it. It was an incredible risk, for both Rumbol and his team, but they believed in it—and it paid off. The advert went on to achieve the highest-ever branding scores for Cadbury, and the rest, as they say, is history. So, while we're not suggesting you risk your jobs for innovation, you will need to demonstrate the courage of your convictions to people inside as well as outside the business—and that comes back to having clearly defined objectives and success criteria from the start.
GET INSIDE CONSUMERS' MINDS—IN THE RIGHT WAY.
Breakthrough ideas won't always test well in conventional consumer research. You have to prepare for this. It's no good setting out with revolutionary objectives, and then relying on standard research methodologies to validate those brilliant ideas. At LPK, we have ways of identifying what consumers' lives are moving toward, and therefore what products and services will be appropriate for them in as far out as 10 years' time. Working with a variety of these proprietary tools, as well as with progressive research agencies and new methodologies, will help ensure your breakthrough ideas are tested in the right ways, with the right audiences, to deliver the right learnings.
GIVE IDEAS GROWING ROOM—START SMALL TO GET BIG.
Breakthrough ideas won't go from concept to commercialization in one fell swoop. They'll need breathing space and growing room to reach their fullest potential—and no doubt, several rounds of rework. Again, prepare for this, and don't be disappointed if you don't walk out of the first ideation session with the killer idea. There are ways to test, in real-life scenarios, the appeal of an idea without committing to huge capital expenditure plans. From selling small batches of products on Amazon or in concept stores to working with early-adopter consumer panels to get true-to-life reactions, you can allow consumers to help temperature test and shape your ideas without being the ones to say yes or no to launch—which isn't their job anyway.
So, while it will never be easy, breakthrough innovation doesn't have to be impossible. And following these tips will help ensure you end up with the car—not just a bunch of faster horses.
Interested in learning more about LPK's approach to breakthrough innovation? Drop Pippa a line at pippa.nordberg@lpk.com or connect with Maggie at maggie.paulus@lpk.com.
LPK Strategy Director Maggie Paulus contributed to this post.
—
LPK Senior Strategy Director Pippa Nordberg believes in the power of distilling information into simply communicated big ideas to drive excellent creative. For more on how this sassy Londoner brings a spark of genius to LPK's strategic work, email her at pippa.nordberg@lpk.com.
LPK Strategy Director Maggie Paulus believes good innovation starts with intelligent questions. She's passionate about helping brands create new value, seeing startups succeed and building the confidence of young girls through running. Follow her on Twitter at @clevelandmaggie.