La Soupe's Brand Transformation
06 Jan 2016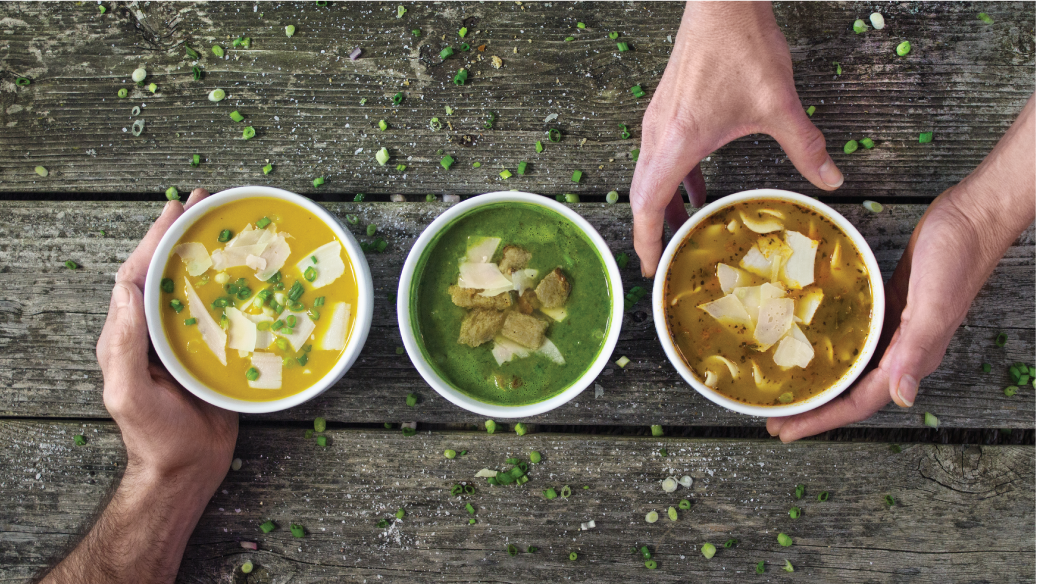 La Soupe is a Cincinnati-based startup that rescues otherwise wasted fresh produce to create nutrient-dense soup, and uses it to battle hunger. For every order the French soup restaurant sells, it donates a portion to local homeless shelters and food pantries.
This past semester, LPK's interns had the opportunity to work with the business/nonprofit hybrid from the ground up, crafting a brand strategy and creative execution that would position La Soupe for growth.
"I was overwhelmed by the talent and professionalism of the team," said La Soupe founder and chef Suzy DeYoung. "They truly went above and beyond, translating our brand essence to every touchpoint. I couldn't be happier with all they have done to help us communicate our mission and impact."
The partnership began in fall 2015 with a client immersion session to understand the brand and the organization's mission. The intern team then explored a number of unique visual and verbal directions to stage La Soupe as a catalyst for positive change in the community. They ultimately converged on one concept that captured the heart and soul of the brand.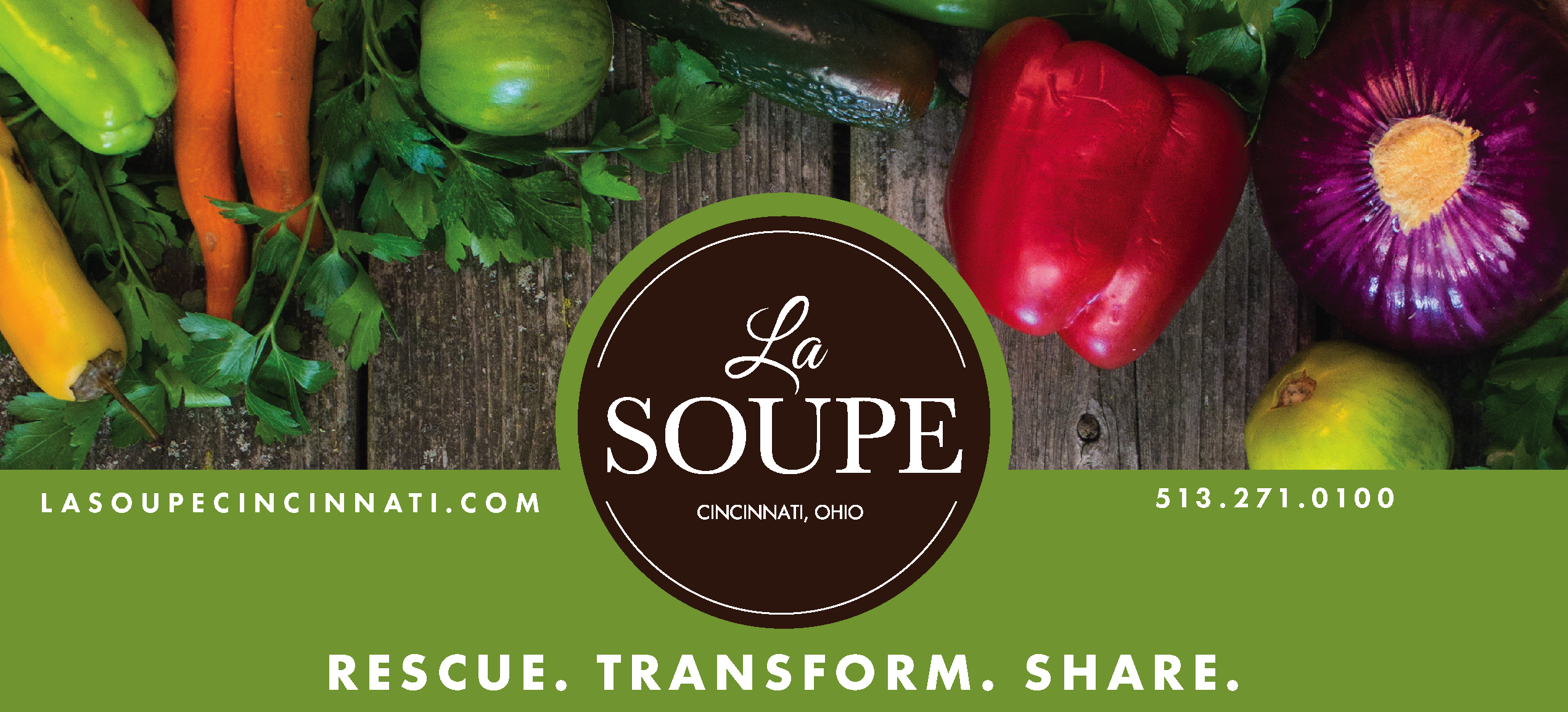 With a clearly defined visual and verbal foundation, the team was able to craft multiple deliverables for the client, including fliers, donor packets, website updates and more.
"Our biggest challenge was finding food photography that not only reflected La Soupe's mission but also their soup creations," said design intern Kaitlyn Miller. "We decided to take matters into our own hands and stage a photo shoot that would give us the photography we needed."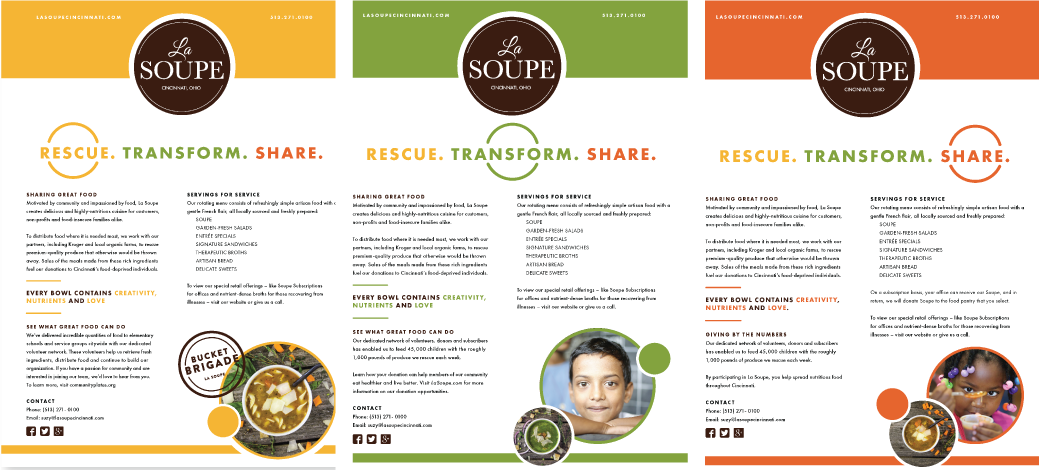 The end product? A full-scale brand strategy and expression that clearly communicates both La Soupe's culinary appeal and social impact.
To celebrate their success and showcase the work, the team held a gallery reveal party for LPK's Cincinnati office, complete with soup from La Soupe.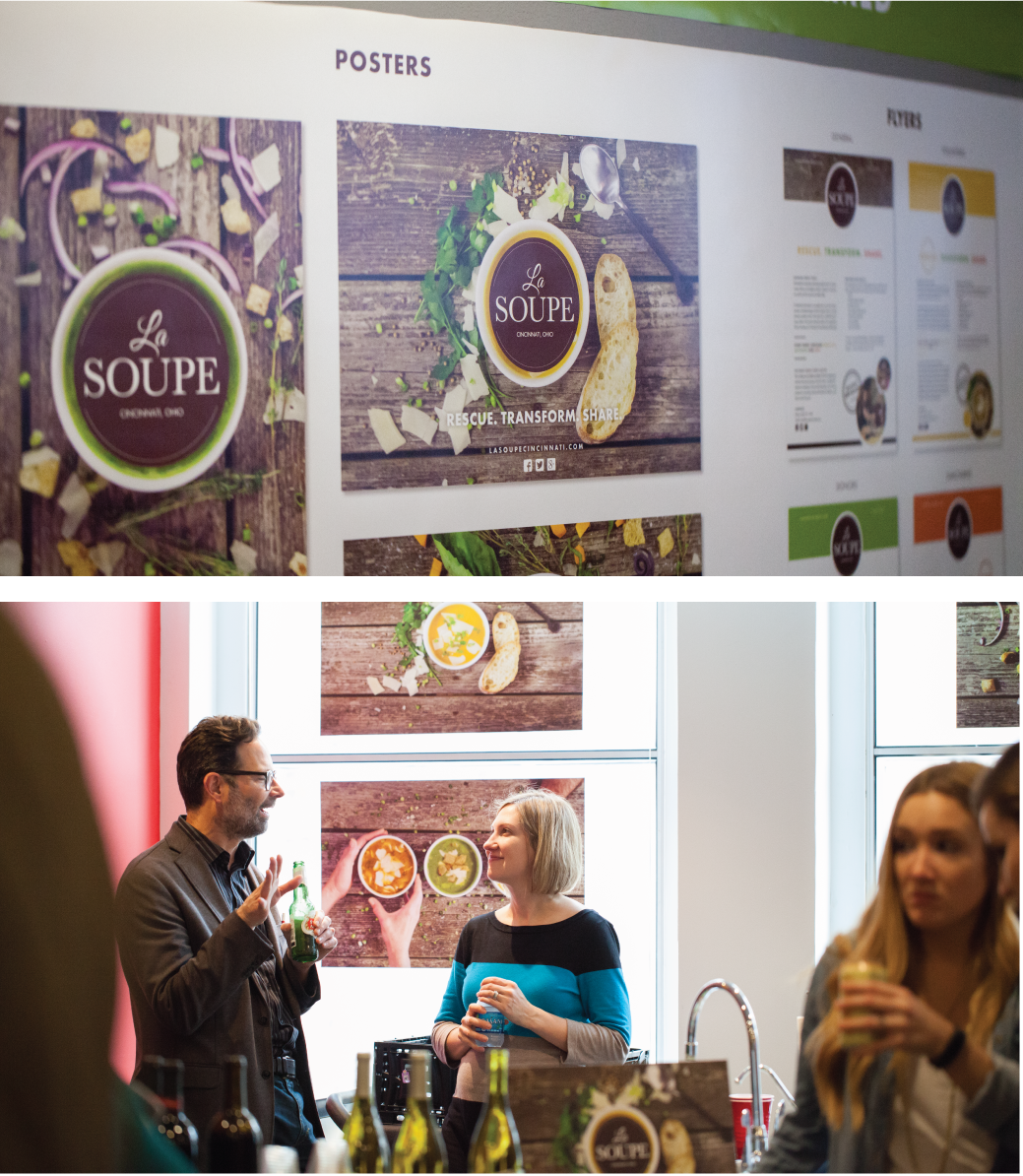 "It was an honor to be able to touch so much work as an intern and to be given the opportunity to work directly with clients," said design intern Emily Hofmeyer. "Not only did we learn a lot from this experience, we were able to contribute to our community and see our designs come to life."
Follow La Soupe on Facebook and sign up for their newsletter to see their new brand identity rollout.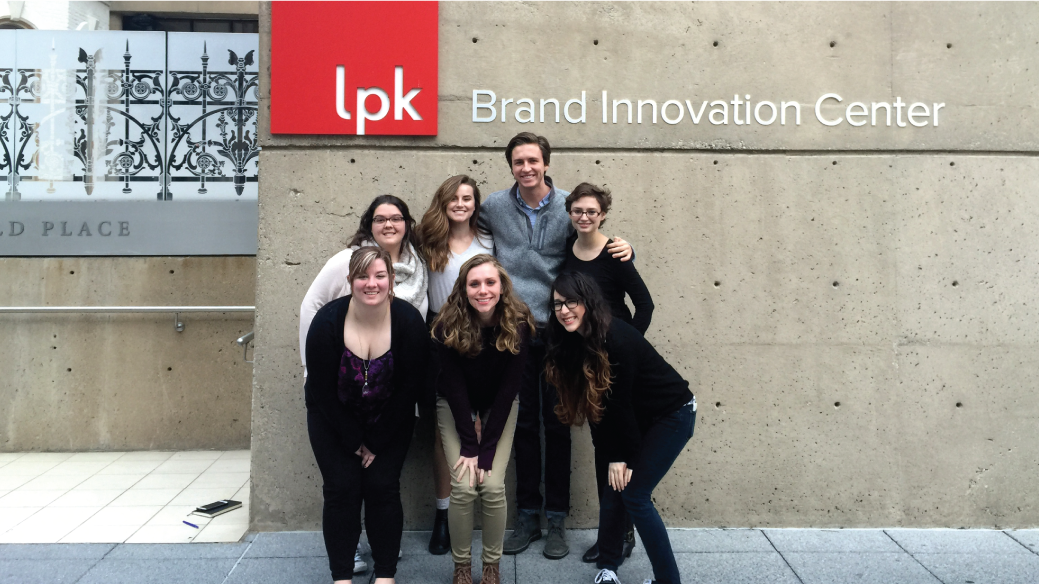 Verbal Intern Lexi Ball contributed to this post.