New Global Officers
11 Dec 2015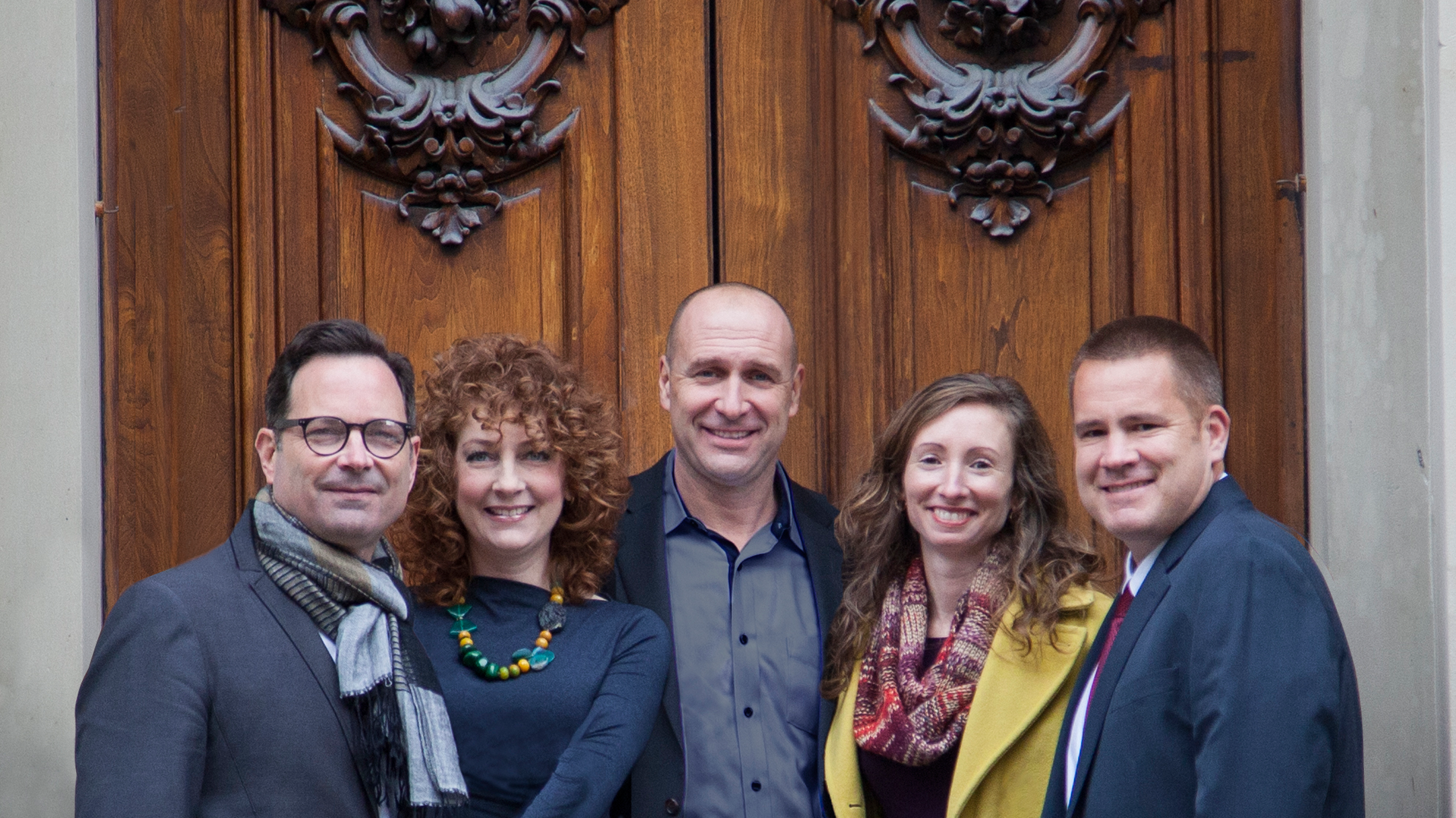 Photo (left to right): Nathan Hendricks, Valerie Jacobs, Geoff Thomas, Sarah Tomes and Brent McCoy
LPK Announces New Slate of Global Officers
Two New VPs Also Join the Executive Ranks
At the company's year-end meeting on Friday, December 11, LPK announced the appointment of four new global officers. Effective July 1, 2016, Sarah Tomes will succeed Jerry Kathman as the company's chief executive officer, Geoff Thomas will become chief operating officer, Brent McCoy will become chief financial officer, and Valerie Jacobs will become the company's first chief insight and innovation officer. They will join Nathan Hendricks, who will continue to serve as chief creative officer.
"These five talented individuals, each with deep domain knowledge in areas critical to our mission (creativity, finance, organizational development and innovation), have demonstrated their ability to work together effectively," said Kathman. "They will take LPK to great places in the future."
Kathman will retain his title as chairman of the board. Current CFO Dennis Geiger and COO Phil Best will continue to serve the company as board members overseeing the company's performance in finance and operations.
The company also announced the appointment of two new vice presidents: Maura Schilling, vice president/managing director of human resources; and Erin Wisecup, vice president/managing director of client engagement.
Kathman was appointed CEO in 1997 when Mort Libby retired. Following today's announcement, Kathman reminded employees: "Generational succession is a challenge for all businesses large and small. Our company has a long history of successful transitions going back to our beginning in 1919 when Cliff Schaten returned from World War I and started the company. We are closing in on 100 years of successful continual operation. LPK still has the same phone number today."
—
LPK is a global brand design agency that offers insights, strategy, creativity and innovation. We believe every brand can be extraordinary. We help brands reach extraordinary with an approach that creates deeper connections between people and brands. We are on the ground, around the world, working with respected brands to achieve their full potential. Visit us at lpk.com or on LinkedIn, Twitter, Instagram or Facebook.