Insights Beauty Brands May Be Missing
10 Dec 2015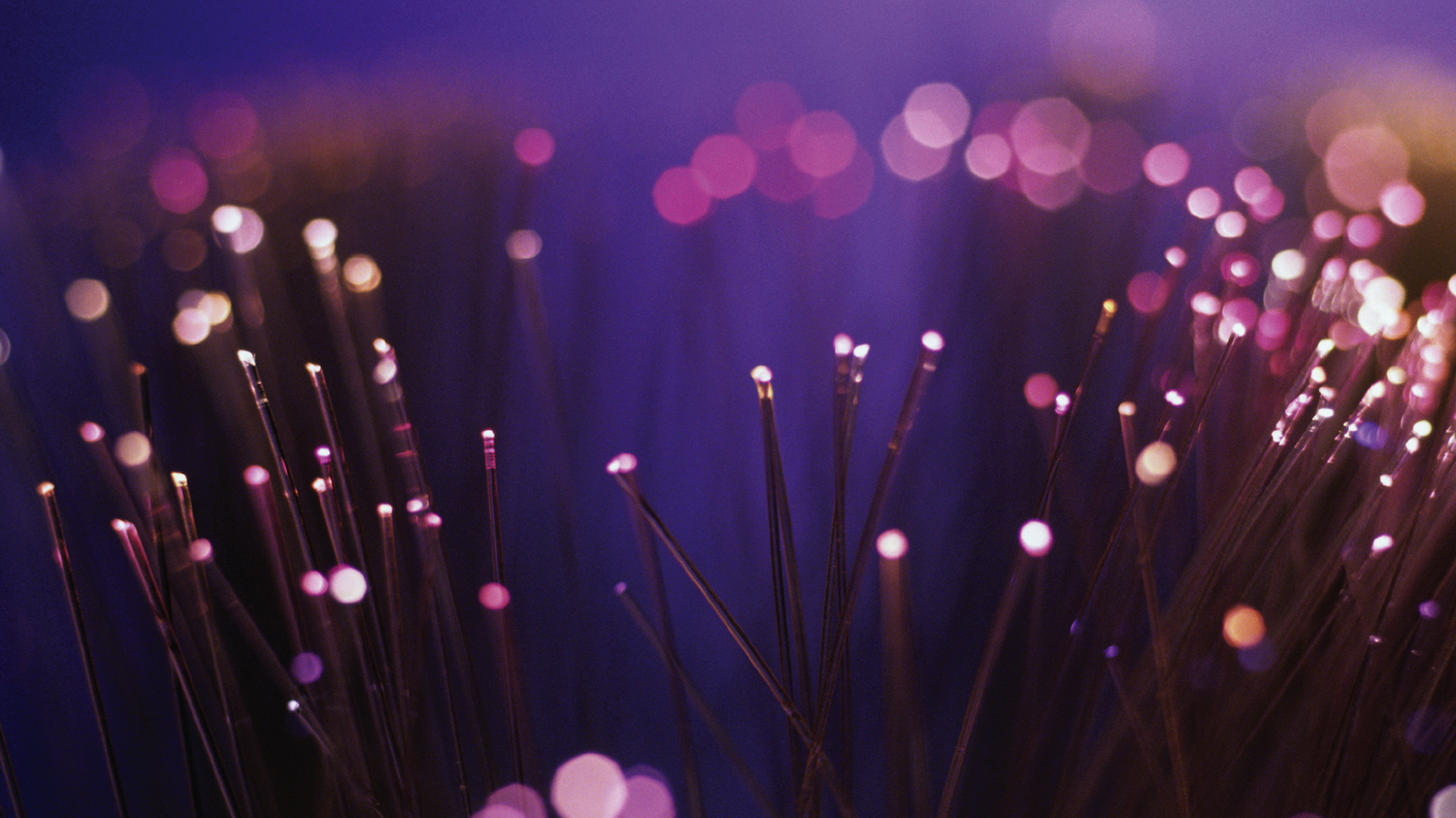 When was the last time you stared through the one-way, focus-group mirror and heard a consumer say: "I'm basically blind in one eye and I can do pretty decent winged eyeliner so you 20/20 h*** have no excuse"? Maybe never. And that's because relying solely on focus groups, surveys and brainstorms may not unearth all of the insights you need.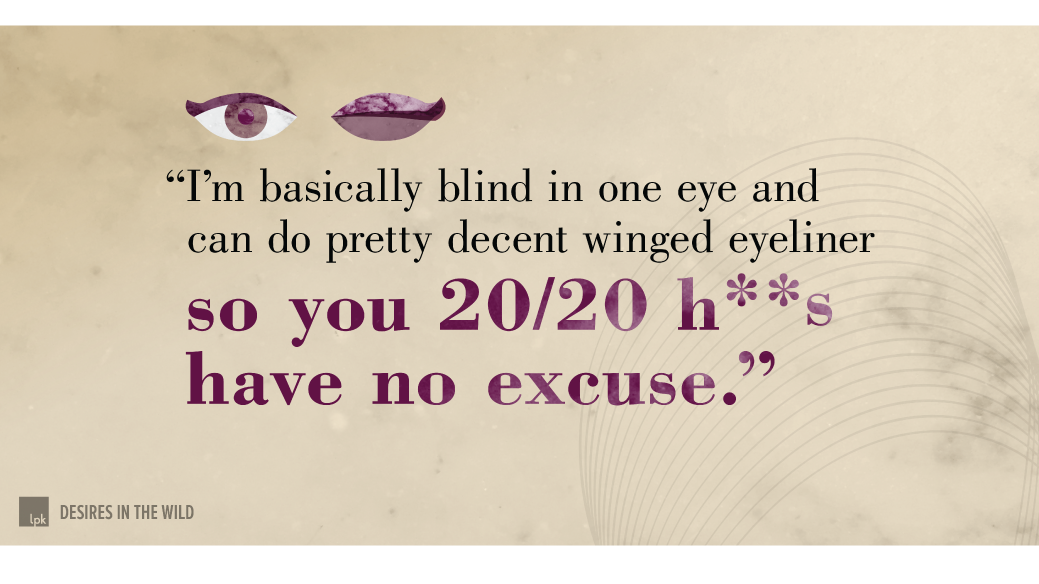 So the LPK Trends & Insights team built a new approach to consumer research—one that brings data to life through conversation analysis and LPK's Desires Thinking methodology.
Through conversation analysis we can glean insights from millions of unbiased conversations—not just the guarded banter happening in focus groups. Studying consumers "in the wild" provides a far more interesting peek into what's truly driving their behavior.
Integrating conversation analysis with our Desires Thinking—an approach that uses hard-wired human desires like power, romance and status to align brand, offer and design—we can get closer to genuine insights and help the brands we serve make powerful connections with their consumers.
For example, we recently sorted over 3 million conversations about eye cosmetics into 16 groups, based on their underlying desires. Then, we took the three desires that rose to the top of our search—romance, curiosity and vengeance—and explored them in greater depth to uncover deeper insights about eye cosmetics.
Romance
The desire for romance represented the majority (42%) of the conversation we sorted. If you think about the last eyeliner ad you saw in a magazine, it makes sense—a tightly cropped photo of a model making seductive glances with copy like "love your lashes." A closer look at the data shows that industry experts and highly engaged consumers dominate this conversation by bragging about their #sexy #selfies—at face value, this could just reflect an echo chamber of beauty experts talking to each other.
Curiosity
The desire for knowledge in the eyeliner segment continues to rise, representing 29% of the conversation. Many consumers are still searching for tutorials on technique or a new product for a special occasion. People still ask: "What mascara is good for volume and lash lengthening? I need some make-up help!" Some are even more desperate: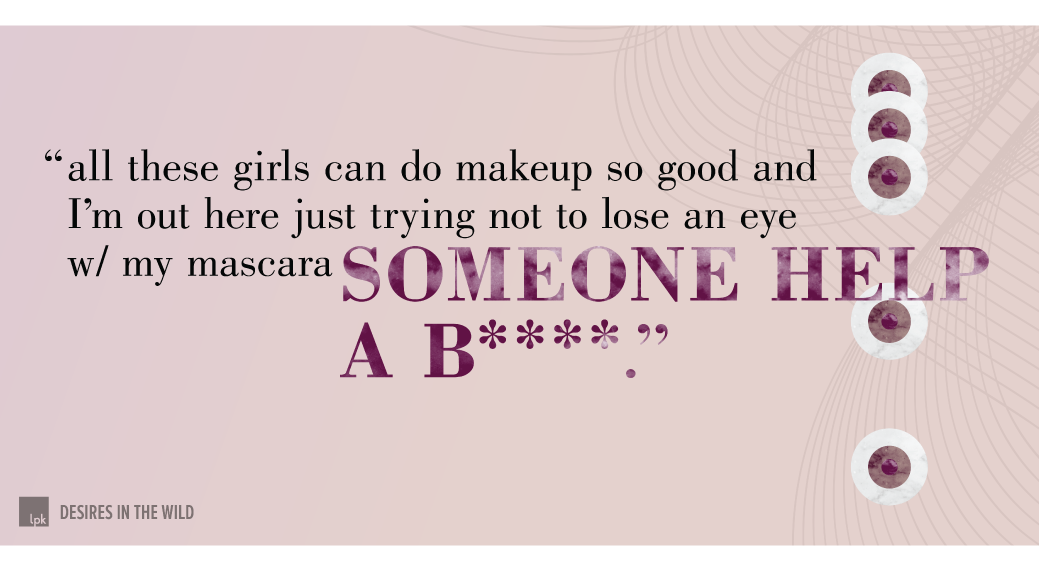 Vengeance
Perhaps better known as the desire to win, vengeance made a surprisingly strong appearance (17%) in our conversation analysis. The struggle is real when it comes to applying eyeliner. Consumers express serious victory or defeat depending on the outcome: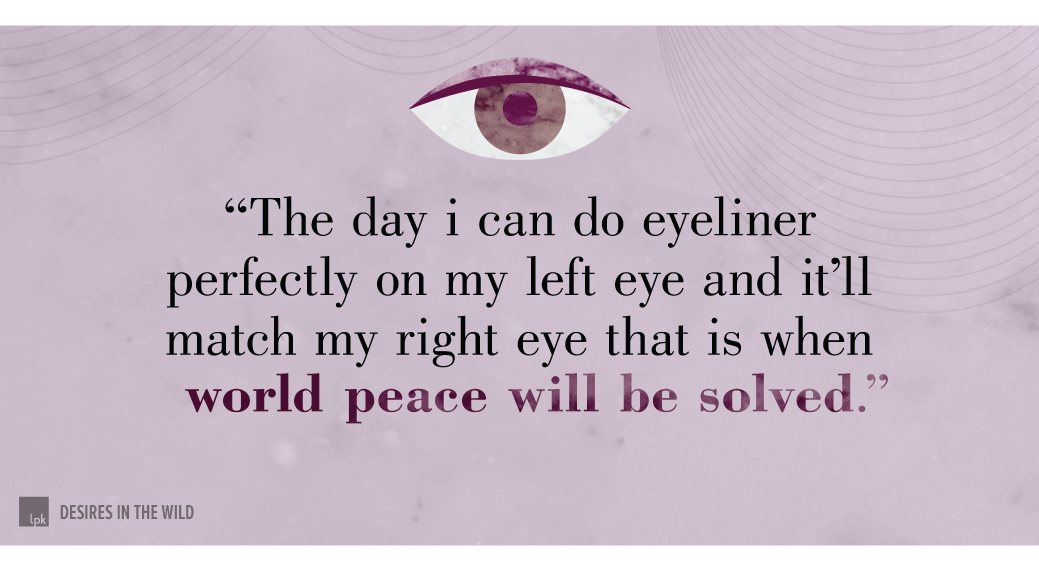 Many strive for perfection in their daily look, facing "soul-crushingly" inconsistent results, yet few brands today are helping consumers with this problem.
It's important to recognize that desires are fluid. People move from one desire to another as they progress through any experience—and beauty is no exception. Women first desire the knowledge to know how to achieve the look, and then want to celebrate when they succeed. However, few beauty brands capitalize on these desires as a part of their brand strategy.
The LPK Trends & Insights team uses Desires Thinking and conversation analysis to find rich consumer insights that will take you deeper into the world of your audience and help you better understand what motivates them.
How does your brand use conversation analysis? What have you discovered during a conversational analysis? Share your thoughts with me and Trends Director Michael Roller at @futureglimmer or @rollermt.
Trends Director Michael Roller contributed to this piece.
This article is an edited version of the original LinkedIn post: Curiosity, Vengeance and Eyeliner.
—
LPK Vice President and Managing Creative Director of Trends Valerie Jacobs' trend work is grounded in a strategic approach that incorporates research, analysis and translation of data into actionable strategies for consumer brands with the nerve to keep up. Follow Val on Twitter at @futureglimmer or email her at valerie.jacobs@lpk.com.
As a Trends Director at LPK, Michael Roller's commitment to creative work is guided by over 10 years of experience in the industry. An avid homebrewer, Mike uses socio-cultural ideas to narrate his beer recipes and label designs, taking a more holistic approach to create relevancy every day. Talk sub-conscious responses to design with him at @rollermt or send him an email at michael.roller@lpk.com.