Meeting Mark Mothersbaugh
07 Nov 2015
When Mark Mothersbaugh (of Devo fame) came to town a few weeks ago, he stopped by to visit me at LPK. As we are both design and music lovers, we had many topics to cover. Mark was in town to launch his new exhibit at the Contemporary Arts Center.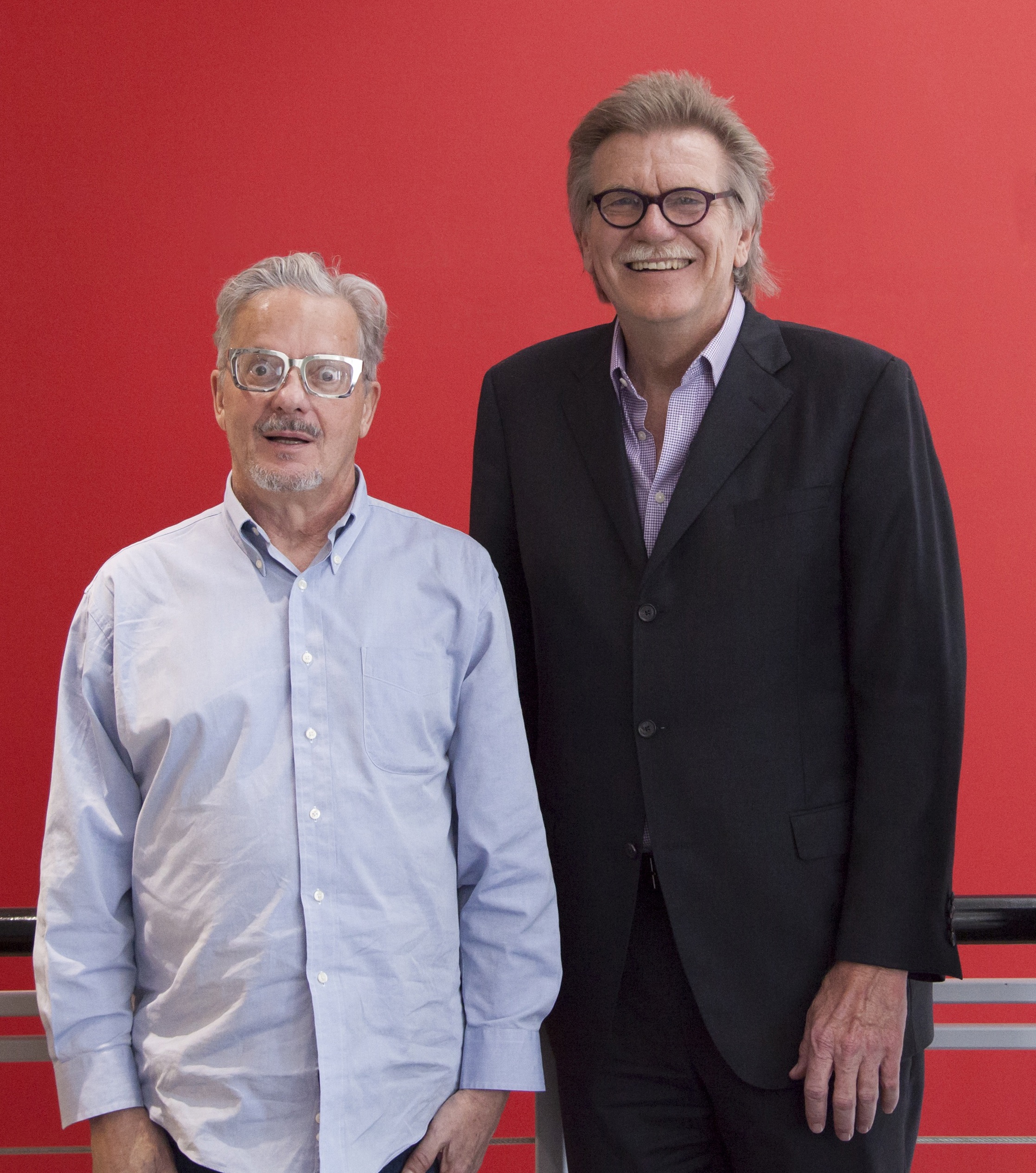 From nearby Akron, Ohio, Mark became famous in the 1970s as a founding member and lead singer of the new wave band Devo. He and pals formed the band after the infamous Kent State shootings left them feeling like they were witnessing "devolution" rather than "evolution." Devo shot to fame with their top-20 hit "Whip It," and have remained cult favorites for their visual artistry and social commentary.
Mark is a prolific artist across mediums, including music, prints, drawings, paintings, sculptures, rugs and video animations. His lifelong interest in multimedia art has resulted in many gallery exhibitions, including the one on view now at the CAC. Titled Myopia, the exhibition brings together the first comprehensive presentation of Mark's art and music from the beginning of his career to the present.
The exhibition is open now and runs through January 9, 2016.