The Four Types of Brand Rebirth
06 Oct 2015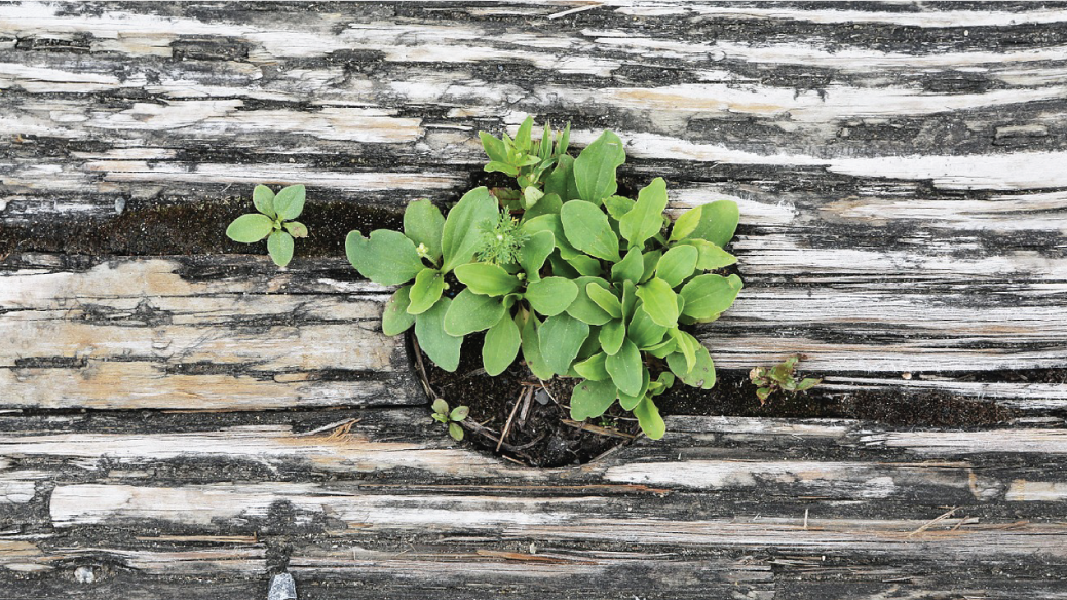 At LPK, we believe every brand has the potential to be extraordinary. But rarely do we see organizations take the risk of a true "brand rebirth." More often, it's tweaks, updates and false starts, which may be big news for a company internally but are hardly noticeable by consumers.
Last week at the Design Management Institute's Design Leadership Conference in Boston, I shared LPK's perspective on brand rebirths as a fundamental transformation that transcends a logo redesign. As of late, the prevailing trend seems to be disruption—especially by new market entrants. But this leaves legacy brands in the position to consider a rebirth. If you can't benefit from being new, what do you do?
I identified the four "forks in the road" that signal the need for a rebirth, and shared case studies that explored exactly how a rebirth comes to life through strategic and creative decisions.
1. RE: imagine // Bigger Vision
You've outgrown your vision. Your brand needs something bigger to advance its dream and take it into the future.
Alphabet
Recently, Google has been in the news announcing its reorganization—a proactive move to enhance, expand and clearly communicate a new vision. The surprise restructuring brings transparency to its cash cows, experiments and big bets, highlighting their approach of using "Google-style" technology to solve a broad array of problems. The meaning of the Alphabet name ("alpha-bet"—alpha is investment return above benchmark) and Google's new and simplified visual identity also represent the updated vision.
Skullcandy
Skullcandy's founder was an avid snowboarder, and he dreamed of fashionable headphones that were good quality and inexpensive—headphones he didn't mind banging up on the slopes. It was a unique vision, but it wasn't enough to compete with Beats, Bose and Sony. So when CEO Hoby Darling took the reins in 2013, he transitioned a third of the company to focus on product innovation. Now, Skullcandy's research labs are charged with creating immersive audio experiences that consider how music truly fits into listeners' lifestyles. They explore how sound affects athletic performance, how headphones can cater to women (from ear size to makeup-resistant cords) and how music can enhance memory (working with Alzheimer's and autism researchers). So far, it's paying off—Skullcandy experienced an 18% sales increase in 2014.
2. RE: boot // Start Over
You've realized your brand stands for nothing. You have to own up to it, start over and build it back up again.
Domino's
In 2008, we were all pleasantly surprised when Domino's owned up to its recipes' shortcomings and invited both consumers and chefs into the kitchen to revamp its pizza. And we've been continuously surprised since, thanks to features like the pizza tracker for online ordering, the Think Oven (a consumer forum for product improvement) and emoji ordering via Twitter. Domino's now identifies as a tech company with a deliberate focus on digital utility and user experience, meeting consumers' technology expectations in an unexpected category. The brand also recently dropped "pizza" from its name to expand its menu and consumer consideration set.
3. RE: invent // New Direction
You've lost your relevance and value to customers. Technology, competitors or other disruptive factors are forcing your brand to find its own pivot to bring to the marketplace.
Fujifilm
We know the story: film is dead, thanks to the digital camera and our iPhones. So how is Fujifilm on the rise? The brand looked at its core technology—the layers and compounds of photographic film—and saw the opportunity to jump into skin care. (Who knew collagen was a shared ingredient in both film and skin?) Now, Fujifilm sees itself as a brand that specializes in managing cells, and they're further extending their expertise to regenerative medicine through research and strategic acquisitions. In just the past year, Fujifilm's stock has rocketed up by 70%, so disruption must be working for them.
4. RE: focus // Back to Core
You've strayed from your internal compass. Your brand is too diversified or fragmented, so you need to get back to the essence of who you are.
Burberry
A decade ago, Burberry's trench coat had lost its luster as a luxury brand and they had no clear product strategy (dog leashes, kilts, you name it!). When Angela Ahrendts became CEO, her first charge was to reunify the global brand experience. She refocused the company on the trench, keeping it at the heart of everything they did and, ultimately, elevated Burberry back to a luxury brand with an authentic heritage. She instituted a "brand czar" to centralize all design decisions, she restructured the company's departments from retail needs to functional expertise, she led the Art of the Trench campaign and pioneered other digital engagement platforms. Now, Burberry is the fastest-growing luxury brand and is winning with Millennials across the world.
The Muppets
In the 1970s, creator Jim Henson's intent for The Muppets was "grown-up" characters living in the real world, running a variety show and entertaining an adult audience. But after the show's initial run on television, and especially after Henson's death in 1990, the franchise became more focused on children. The latest incarnation holds the promise of returning The Muppets to their roots through a new series that goes behind the scenes of a talk show, Up Late with Miss Piggy. The new show's success remains to be seen as it premiered two weeks ago, but the strategy is clear—sometimes you have to look back to your heritage to move forward in the cultural context of today.
Take a moment to consider if your brand is in need of a rebirth. Look internally to evaluate your organizational structure and investments to ensure that you're staying true to your brand essence while also looking to the future. Look externally to consumers and how your brand is being communicated to ensure that your brand is relevant and providing value in the marketplace. Are you at one of these "forks in the road"? Are you in a position to reimagine, reboot, reinvent or refocus? Let's chat about what a rebirth might look like for your brand. Send me an email at valerie.jacobs@lpk.com.
Special thanks to LPK Strategist Tori Tasch for her contributions to this post.
—
LPK Vice President and Managing Creative Director of Trends Valerie Jacobs' trend work is grounded in a strategic approach that incorporates research, analysis and translation of data into actionable strategies for consumer brands with the nerve to keep up. Follow Val on Twitter at @futureglimmer or email her at valerie.jacobs@lpk.com.
Tori Tasch is an LPK strategist by day and an autism advocate by night. With experience in project management and advertising (plus a huge amount of creative envy), she believes in solving problems through a combination of smart insights, tiny details and big-picture ideas. If you'd like to instantly make a new friend, bring her bourbon and buffalo chicken wings. Follow @toritasch on Twitter for various musings on strategy and life.