CincyInk: An Expression of Our Homegrown Love
25 Jun 2015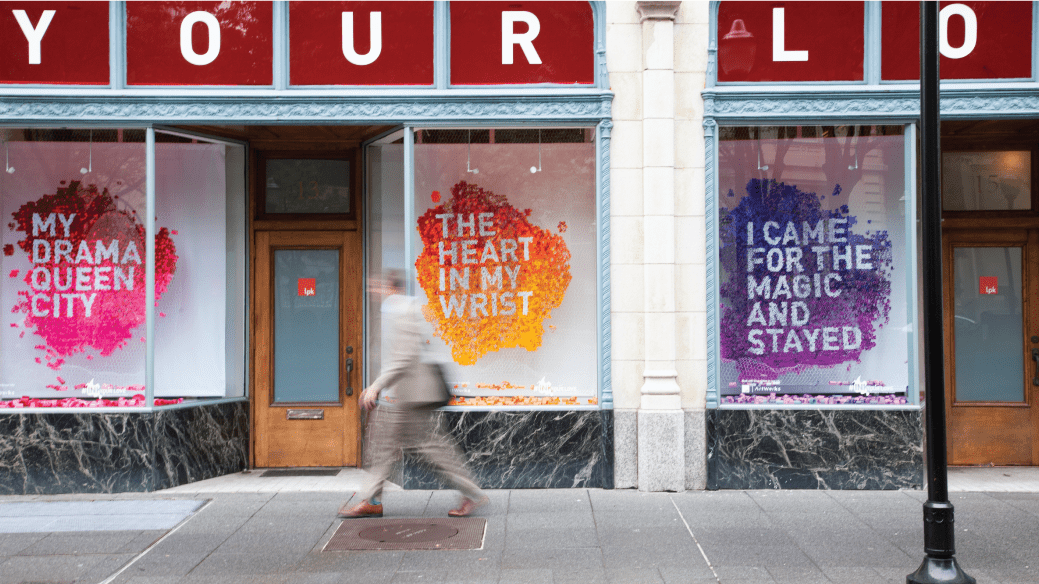 In this city, I've found love. A love for the creative tendencies of my friends and colleagues. A love for the local music and festival scenes that continue to inspire my artistic style. And a love for the opportunity to pour my heart and soul into my hobby of creating. Not to mention the best IPAs east of the Mississippi, the miles of riverfront enjoyment and the barbecue that gives any southern city a run for its money.
Cincinnati holds a special place in my UK-born heart. And like many designers and artists, I'm always looking for opportunities to channel that love into something bigger, something that's meaningful to the community. I think I finally found that something in the latest project to come across my sketchbook.
ArtWorks, a non-profit organization in Cincinnati that employs and trains young artists to create community impact, wanted to take this love we all feel for the Queen City and harness it into an artistic experience that every Cincinnatian can find meaningful in some way. And they reached out to their longtime partners at LPK to help.
I was all in.
The project itself is dubbed CincyInk. It's an interactive, citywide celebration of love for Cincinnati, manifesting itself in the form of poems, tattoos and urban art installations.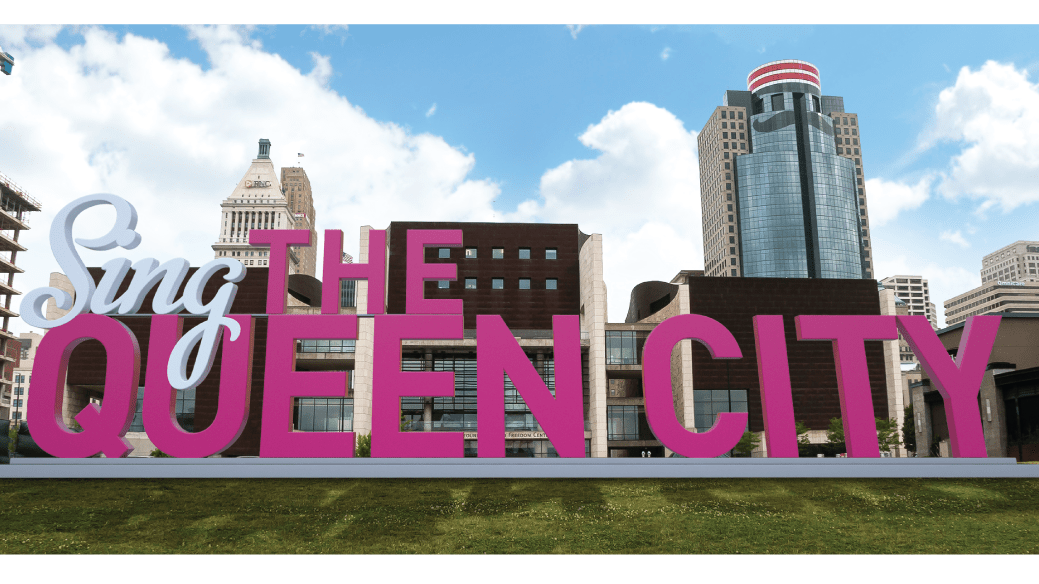 It all began with a call for letters, stories, tweets and other written expressions of love for the city from everyone who calls it home. These declarations of love were fashioned into a love poem to the city called Seven Hills and a Queen to Name Them, which beautifully captures the sentiment of residents both within and outside the city's limits.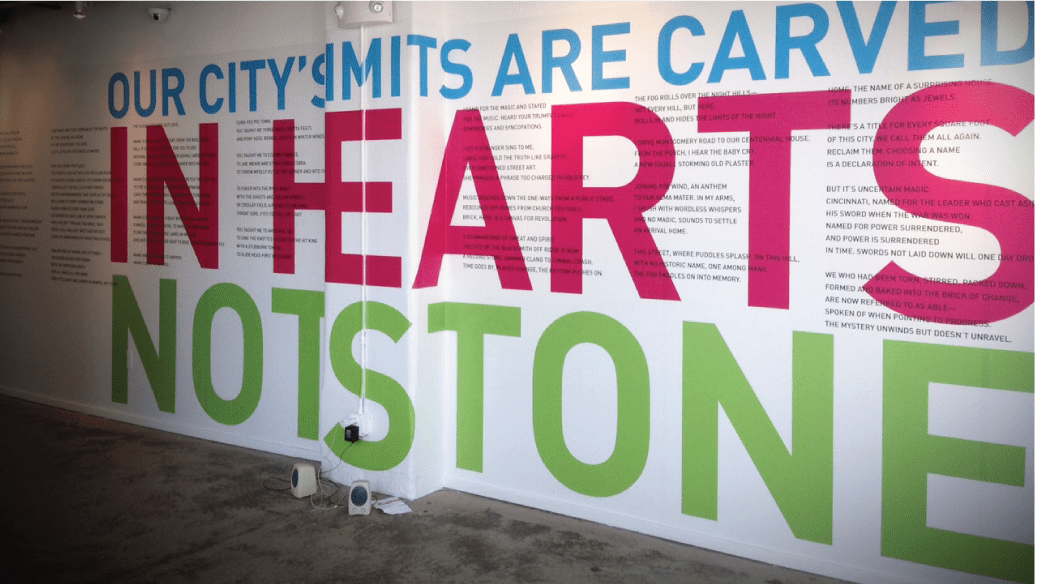 From there, local tattoo artists, inspired by the Lexington Tattoo Project, launched their own version of project, inking our love for the Queen City on the wrists, calves and ribs of more than 250 Cincinnatians.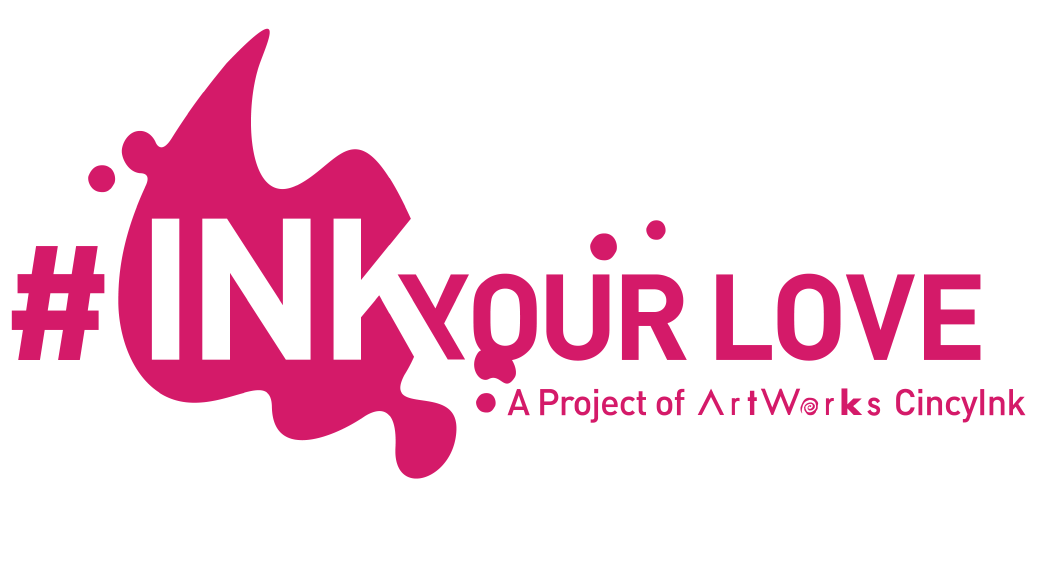 Then it was our turn. LPK Vice President and Managing Director of Trends Valerie Jacobs and I partnered with ArtWorks to help bring CincyInk to life all across town. We rallied behind the hashtag #inkyourlove and developed a cohesive and meaningful brand around it to anchor the project and connect the dots between the poem, tattoos and larger-than-life art installations that would be popping up across the city.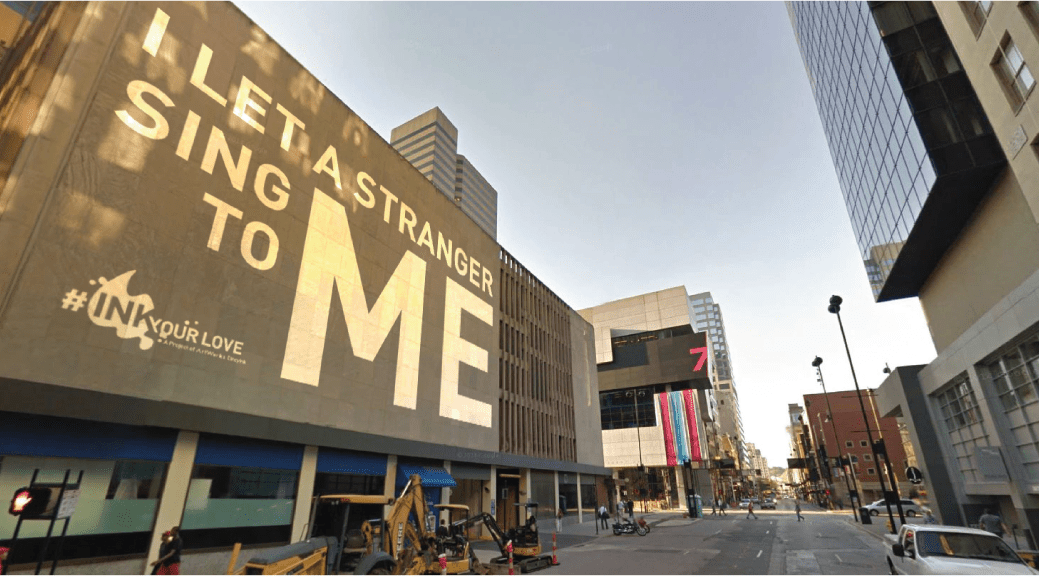 The artwork features a playful color palette and simple typeface, allowing the poem to do all the talking. In the coming weeks, you'll find it in the form of vinyls, projections, artist posters and 3D installations all throughout town. We're not leaving a corner untouched—you'll spy it on building facades and skyways, projected onto plazas, wrapping itself around Great American Ballpark and all over the bars and restaurants up and down Vine Street, Main Street and everywhere in between. It's sure to wow our out-of-town guests and immerse them in our love for Cincinnati.
 Always spreading the love for our hometown, LPK's Designer Jesse Deegan, Creative Director Tommy Sheehan and Senior Designer James Billiter designed the above posters (respectively) that can be found in downtown Cincinnati and Over-the-Rhine. Find one? Snap a picture and tag #inkyourlove.
You can find the poem in its entirety in several locations around town—my favorite is obviously LPK's Garfield Place street-side window display. We selected five of our favorite lines from the poem and rolled up thousands (no joke, thousands) of pieces of colorful paper—each representing an individual love letter to the city—to bring the verses to life in our own unique way, for all of the city to see.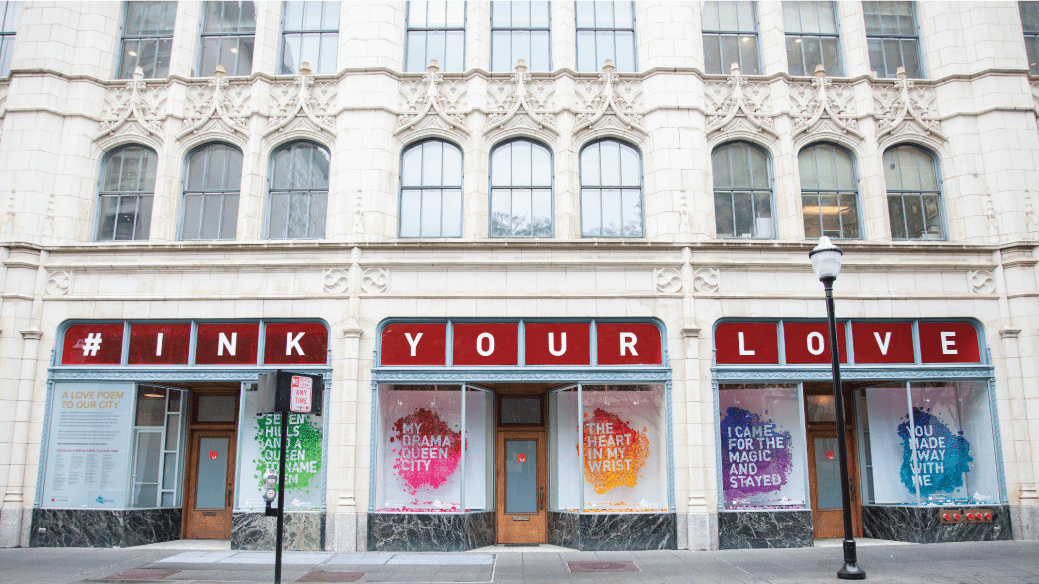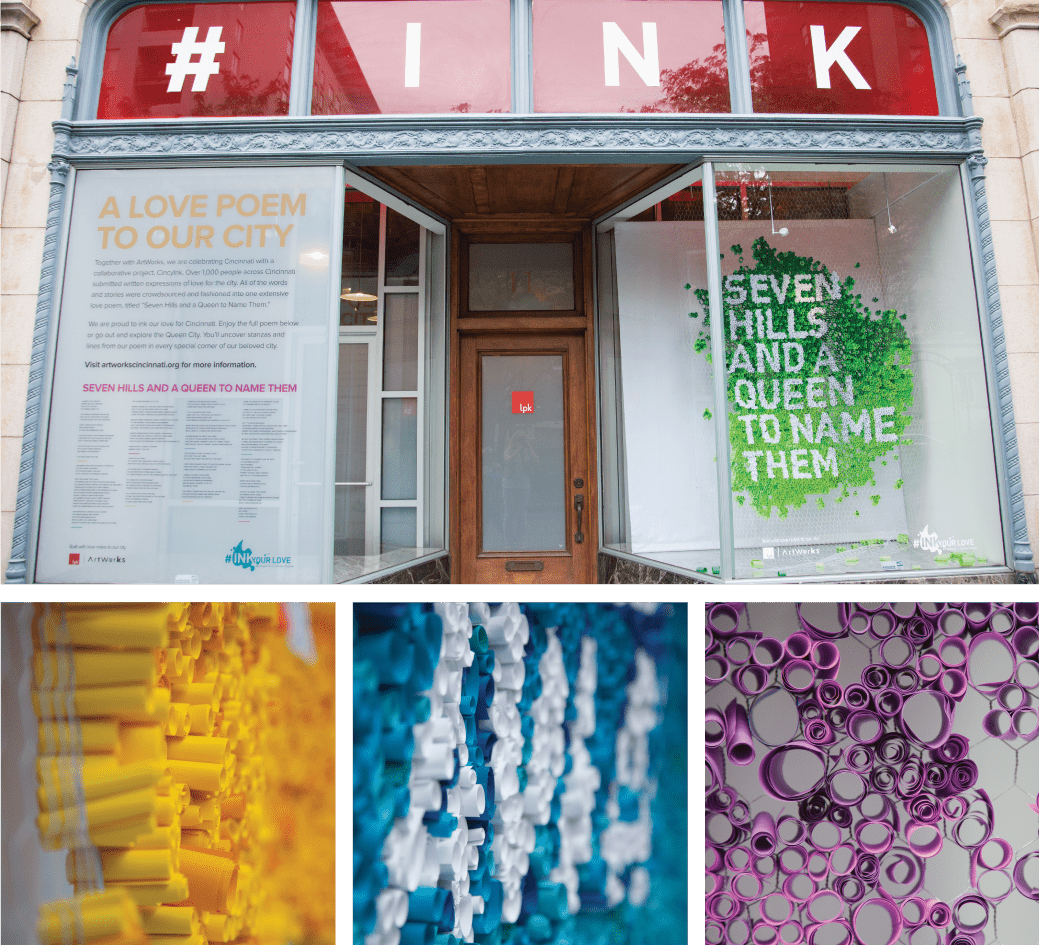 So come take a peek, get inked, add your touch and spread the love. Whether your passion for the Queen City has been passed down through generations or you've just recently been smitten with her, join us in celebrating with #inkyourlove.
—
As a creative director at LPK, Tommy Sheehan's dedication to craft heavily shapes every brand that comes across his desk and sketchbook. Since moving to the US from London, Tommy uses his British sentiment to create and design for some of the world's most influential brands. If he's not screen printing for the next band coming through town, you can find spending quality time with his family. Talk gig posters with him on his Instagram at @TommySheehan or email him at tommy.sheehan@lpk.com.