Making Brand Photography Iconic
22 Jun 2015
Great imagery is powerful. People respond instantly to visual cues, so brand photography has to tell a story quickly; and to do that, it must be thoughtful and strategically narrative based. If it's not, you'll waste a lot of time and money. Good photography is expensive, but bad photography is really expensive.
At LPK, our visual media expertise helps brands tell their unique stories through an editorial approach. I spent many years as a creative at multiple publications—including nearly a decade as photo director at Bon Appétit magazine, during which I collaborated on a revamp of the magazine's photo strategy. I learned that understanding the story comes first; then comes creating, building and curating the array of images to carry that story.
Credit: 
Bon Appétit
, February 2008; Lisa Hubbard, photographer.
In the magazine world, your photos are your brand. Change the style of the photography, and change the perception of the brand. In the product world, many brands tend to work strategically to build assets like logos, color and typography, while allowing their photography to languish as an afterthought. Photography is an incredibly overlooked and undervalued asset, and in this age of media saturation, being media savvy requires being photo savvy.
When photography is intrinsic to the creative process, it combines with all brand assets to represent a cohesive story. A photo narrative is the brand story we need to tell through pictures. Our recent work on the Hanes brand is a great example. The narrative is about the promise of a wide-open weekend day. Again, through a great story, we were able to create cohesive, on-equity imagery that looks consistent and compelling wherever it's used.
Credit: Hanes brand; Chris Craymer, photographer.
An editorial approach sets brands apart and heightens brand impact through consistent photo expression and a compelling story line. How does it accomplish this? It must:
BE COHESIVE AND OWNABLE
A story-based approach identifies attributes unique to a brand and its consumers. Weaving these unique attributes into a narrative answers all the questions of why we are doing something. Why this lighting? Why those props? What is the right cast to bring this story to life? What are the scenarios we would script? Once these standards are established, we don't have to rethink each decision on set—we have a roadmap to follow to guide our choices, which saves time and money.
USE THE RIGHT TEAM
Through my editorial career, I've cultivated a broad network of international photographers who engage in this approach every day. That means LPK not only has access to world-class talent who can incorporate that narrative element anywhere clients need it, we also have a greater ability to match the team with the right portfolio and right approach to each project.
TELL A STORY
When those narrative attributes land in the hands of the right team, it doesn't just result in a powerful image; it also engages people by placing them in the story so they can experience how it unfolds for themselves.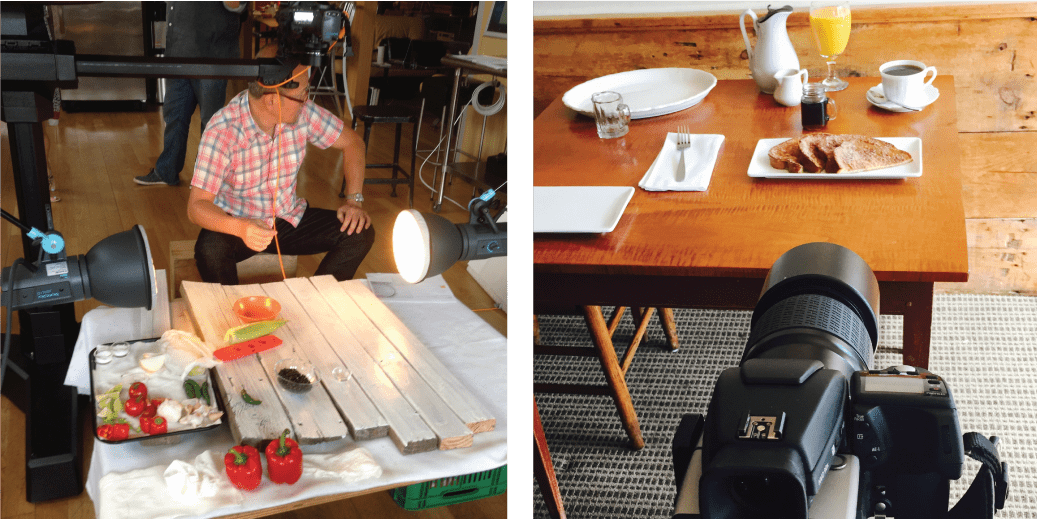 Every brand has a story to tell, and nothing brings that story to life like compelling imagery. With brands today competing in so many spaces and on so many channels, powerful photography is more important than ever to make sure your brand is saying the right things, speaking to the right audience and creating the most buzz.
Is your brand photography an asset or an add-on? Are you using it to tell a story that's inherent to your brand's essence? Maybe it's time to take another look. If so, send me a note at liz.mathews@lpk.com.
—
As Managing Creative Director, LPK Visual Media, Liz Mathews has developed a holistic standard of practice around curating imagery to illustrate, support and tell stories for brands. Her extensive experience as an editorial photo director gives her a unique point of view about optimal ways to use imagery to bring stories to life. An avid animal lover, when Liz is not driving teams of draft horses or trying to identify rare birds, you can find her at home cooking, painting or playing her guitar. Drop her a line at liz.mathews@lpk.com or follow her on Instagram at @elizadesign.