Beauty, Empowerment and the Freedom to Be You
19 Jun 2015 In August 1956, Jan and Frank Day hosted their first in-home beauty shopping party. They made $26 and booked two more parties—and JAFRA Cosmetics was born. The party sales model was a novel one, introduced by Tupperware just eight years earlier. On the surface, it offered American housewives an opportunity to socialize with their peers; but more importantly, it provoked a sense of independence, empowerment and entrepreneurialism that remains a cornerstone of the JAFRA brand today.
Almost 60 years later, JAFRA is a $500 million company with more than 700 innovative skin-care, fragrance and cosmetics products sold by half a million independent contractors in countries throughout Latin America, North America, Europe and Asia. And while in-home parties are fewer and farther between, the direct-sales industry is alive and thriving with the rise of social media and e-commerce.
A new generation of savvy women entrepreneurs (and "mompreneurs") is seeing great success running multiple home-based businesses, selling everything from kitchen gadgets to sex toys. But with so many opportunities available to these ambitious young businesswomen, how does one company break through the noise and convince them to put their livelihood on the line for their brand? LPK recently partnered with JAFRA to do just that by capturing the core essence of its brand experience.
"As the direct-sales and beauty industries have changed over time, so has the JAFRA story," says Matt Petersen, senior vice president and chief marketing officer for JAFRA. "LPK helped us craft an inspiring brand narrative that appeals to consultants and consumers alike by encouraging them to discover, reinvent and reveal their true potential. It's a story of confidence, individuality and opportunity that really resonates in the hearts and minds of women today."
"JAFRA is about real-life women being the best versions of themselves, whether through great skin care and cosmetics or business ownership with unlimited earning potential," says LPK Group Director Daniela Patterson. "We helped elevate JAFRA's presence in both the beauty space and the direct-sales industry with an expression that speaks to that desire for self-actualization."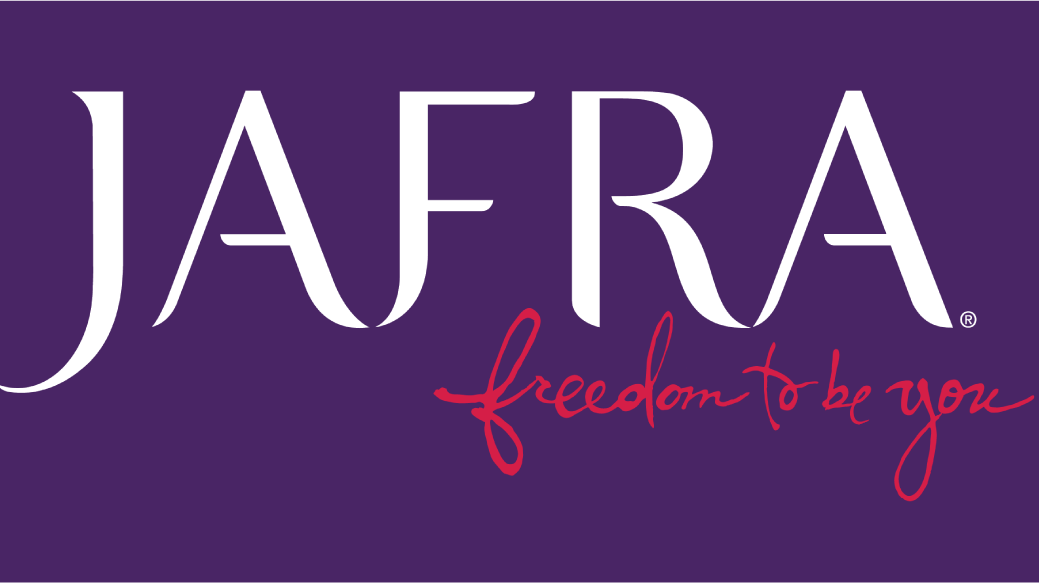 "Our challenge was to capture the timeless essence of a long-standing beauty brand while infusing a more vibrant, approachable individuality that would appeal to women today," says LPK Vice President and Managing Creative Director Liz Grubow. "The resulting identity system strikes just the right balance between those emotional aspects and JAFRA's legacy of scientific integrity, allowing for a holistic expression of the brand experience across multiple touchpoints."
Next up for JAFRA and LPK is the rollout of the new brand expression across every medium—from marketing communications to merchandising and packaging—to make a lasting impression with women across the globe.
Interested in learning more about JAFRA? Visit their website or follow them on Facebook for the latest news on products and career opportunities.